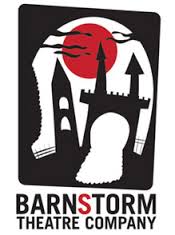 Date/Time
Date(s) - 17/08/2019
12:00 AM to 12:00 AM
Location
The Barn
Categories
Batten down the hatches – StormFest will hit Kilkenny again!
This exciting Season of Family Theatre and Storytelling will take the medieval city by storm from August 9th to 17th as part of the Kilkenny Arts Festival programme. Barnstorm will host productions from two very different international theatre companies, each committed to quality theatre for young audiences.
Shows
Teater Patrasket is a famous travelling theatre company from Copenhagen that tours throughout Denmark and abroad. "We make theatre for children, but first and foremost for human beings. A theatre based on playfulness, physicality, visuals and appealing stories. We wish to deal with the important issues of life with empathy and a gentle touch of humour".
The company brings their newly created show FLY for 5-10 years and their adults which is a poetic puppet theatre show about oppression, longing and great love.
"Surprisingly poetic and cruel at the same time… but Patrasket hold their balance and, through an appealing belief in the inherent goodness of people, deliver a show which is both simple and beautiful"
M6 Theatre Company is one of Britain's leading theatre companies specialising in creating and delivering dynamic, high quality and relevant productions for young audiences.
Their work is renowned for its deep emotional resonance and the dynamic combination of original storytelling, highly visual imagery and evocative music.
Little Gift is an exciting new show for audiences aged 3-7 years, told by a very special performer, and is a beautiful and optimistic story about a friendship waiting to grow.
"Witty, gentle, engaging and touching, Little Gift more than lives up to its title"
Barnstorm is renowned for its work with and for young audiences in Kilkenny and the company has toured nationally and internationally with its work. "As we have travelled we have experienced some amazing Theatre for Young Audiences and we are delighted for the opportunity through Kilkenny Arts Festival to bring a sample of these to Kilkenny" says Philip Hardy, Programmer and Artistic Director of Barnstorm.
Storytelling
Ireland boasts some of the greatest storytellers and seanchaí throughout the ages and over the past few decades there has been a rebirth and resurgence of this oral art form in reimagining the mythology of our ancient culture with a modern flair. And none better than the great and world famous Niall de Burca. Niall is a scéalaí, a traditional storyteller with the ability to connect with audiences of all ages; a featured performer in theatre, on TV and at festivals on 6 continents; he has shared his unique storytelling style in countries as diverse as Argentina, Azerbaijan and Japan.
Niall offers storytelling sessions to Children and Adults and introduces his latest development with a session especially created for Teenagers. While storming through the festival he will also offer a practical workshop on Storytelling to adults who wish to explore the art form. "Unleash your storytelling ninja! I will pass on nuts and bolts and performance tips; and we will explore different storytelling traditions" encourages Niall. Limited places
Two Venues
The productions are presented in the New Space, a newly fitted out theatre in the CBS Secondary School in James's Street and the Storytelling Sessions will take place both in the New Space and in the historic medieval Rothe House in Parliament Street.
For more information and to book tickets for all StormFest shows, go to kilkennyarts.ie and barnstorm.ie