Community Development Specialist (Bagenalstown)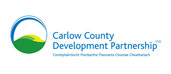 Title:  Community Development Specialist
Reports to: Social Inclusion Manager
Located: Bagenalstown Office and remote working where appropriate
Job Purpose: This is an excellent opportunity to join Carlow County Development Partnership (CCDP) in the key role of Community Development Specialist.  Joining a high performing team and reporting to the Social Inclusion Manager, the purpose of this role is to develop capacity within communities and county towns.  The role will involve creating collaborative alliances, developing capacity and working towards building smart villages and sustainable environments.  Working with a caseload of community groups, geographical and thematic and reaching KPIs is essential.
Application Process;
Interested candidates are required to send their Curriculum Vitae with covering letter by e-mail to [email protected] on or before 5pm on Friday 21st of May 2021.  All applications received will be acknowledged.   Shortlisting will apply. Canvasing will disqualify.  Carlow Development Partnership is an equal opportunities employer.
Major Areas of Responsibility
Reporting to the Social Inclusion Manager on the location, needs of and self-identified supports of communities in Carlow
Delivery of effective capacity building supports to communities in Carlow
Using a range of media including social media platforms to communicate and disseminate information and promote opportunities and engagement
Building the smart village concept
Promoting sustainable environmental projects within identified communities
Meeting KPIs
Duties:
Reporting to the Social Inclusion Manager, the day to day duties of the Community Development Specialist will include;
Researching current status on communities, particularly those identified as disadvantaged and ensuring a current understanding of policy
Adopting the Company's community development methodologies and approaches for our work across the county
Prioritising, scheduling and delivering evidence based and client centred responses to identified needs within the parameters of our strategic approach to working with communities, particularly those who are hardest to reach
Working with numerous stakeholders and developing and supporting networks of interest
Communicating with stakeholders (local, regional and national) through the use of a variety of print and social media platforms.
Participation on selected networks and committees as identified by the Social inclusion Manager
PERSON SPECIFICATION
The Community Development Specialist will be a highly motivated and efficient team player and will demonstrate a credible blend of relevant community development experience in this area with strong project management and governance skills.
TECHNICAL COMPETENCIES
Qualifications/Education:
Relevant third level primary degree from a recognised third level institution.
Computer skills including WORD, EXCEL and Power point.
Social media skills including Instagram, LinkedIn, Twitter, Facebook.
Own transport and a full clean drivers licence.
Knowledge of:
Role and remit of Carlow County Development Partnership CLG,
Community development related policy, theory and methodology, particularly in relation to community empowerment, leadership, ownership and advocacy
Social inclusion related theory, policy and practical responses, particularly in relation to inclusion, equality and social justice
The international, national and local response to addressing multiple levels of disadvantage
The challenges and barriers faced by disadvantaged communities
Proven experience in:
Working within a social inclusion framework,
Understanding of the ethos of social inclusion, interculturalism, critical analysis of current discourse, social inclusion including challenges and opportunities and a commitment to equality and social justice,
Delivering an empathetic approach to working in this area, including with many who may be marginalised, disadvantaged, or experiencing challenges including a language barrier, as well as with multiple stakeholders,
Effective networking and managing multiple stakeholders,
Strategic researching and effective collating of statistics, data and information to inform actions,
Report writing, project management, governance and compliance,
Using multi-media and social media platforms in effective communication
Behavioural Competencies:
The following behavioural competencies are essential for the role;
Empathy and understanding,
Cultural awareness,
Professional integrity and confidentiality,
Learning agility – self-awareness and impact on others,
Results driven and completes the task on time,
Energetic and resilient,
Ability to build networks of trust,
Excellent Communication skills
Summary of Key Terms and Conditions of Employment
Duration of Contract:  Full time role up to the period 31st of December 2022.
Probationary Period:  6 months
Location of Post:  Bagenalstown
Hours of Work: 5 days per week (37 hours), specifics to be confirmed.  It may be necessary to work outside normal office hours on occasions.
Salary:  €40,000 pa
Pension:   N/A
Annual Leave:   25 days p/a
Time in Lieu:   Available subject to prior approval
Other:  Other terms and conditions of employment will be detailed in the contract of employment.