Entegro are seeking a highly experienced HFC Commissioning Engineer as well as Field Technicians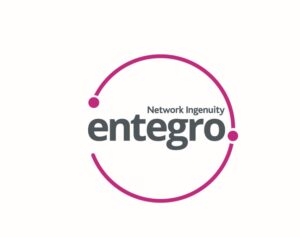 About Entegro
Entegro is at the forefront of Telecommunications technology, designing and deploying gigabit networks for future generations. We are proud to be industry leaders, working with communities,    industry and service providers, to empower and connect people, homes and businesses, in urban and rural areas.
 Entegro offers fully managed, out-sourced solutions or combinations of individual component services, as required. All backed by Entegro's commitment to quality, communication and social responsibility.
HFC Commissioning Engineer
 What you will do?
 Entegro are seeking an individual who will enhance Entegro's HFC quality team. You will be based in Dublin initially and report to the Service Delivery Manager. You will be responsible for quality auditing completed HFC build works to ensure compliance in-line with the client's specifications.
What is expected of you?
Fault find HFC network.
Troubleshoot basic optical issues.
Use HFC plant test equipment – including Signal level meters, Digital Multi-meter meters, leakage testing meters, CPD testing meters, Optical meters & OTDRs.
Maintain and interpret records of daily work logs, data recordings, and network design maps.
Work at heights and in various challenging field environments
Adhere to strict Health & Safety Guidelines and procedures as set out by the company.
What you will know & understand?
3+ years' experience in the methodology used in Irish overhead and underground HFC telecoms is essential.
Experience is using Viavi ONX meters and Strata Sync is highly advantageous.
Meticulous in note-taking and marking of maps.
Proficient in Microsoft software.
Good people, orientation and communication skills.
Logical approach to solving problems.
Willingness to travel – the person must hold a full clean drivers' licence.
Work on your own or as part of team.
Accustomed to working outside.
Adhere to strict Health & Safety polices.
What's on offer for the successful candidates?
Competitive salary + performance-based incentive
Company vehicle, phone and/or tablet.
Excellent career progression opportunities.
***
Field Technicians – Cable Technicians – Dublin
 Overview:
Entegro are seeking individuals who will enhance our field team. Due to expansion and
growth, we have exciting opportunities for Field Technicians with all levels of experience to work with us!
Job Description:
In this role, you will be working as part of the Field Works Team. You will be based
initially in Dublin and report to the Service Delivery Managers. You will be responsible for surveying and build tasks required to enable the provision of HFC & Fibre services to residential, business and MDU customers. You will also be detailing with members of the public, building owners and management companies etc. to ensure the required permissions are in place for detailed works.
Remuneration is allocated depending on experience.
Specific Tasks / Duties:
Walkout and survey area of proposed works to include chamber types, duct and external & internal cable routes, equipment positions.
Identify and record existing HFC network detail, coaxial cables, fibre cables, taps, splitters, power inserters, filters, nodes, amplifiers, power supplies, etc.
Surveying greenfield and brownfield sites for the enablement of both HFC & FTTH services.
Compile data capture information with the use of paper maps and online survey tools.
Survey new routes and quantify requirements – cable, civils, wayleaves etc.
Identify any SED's on route with vision to remove or document
Assist in ensuring design plans meet network needs in terms of reliability and capacity, and ensure the network is built for ease of use from an operations perspective.
Build work deployment of various type network architectures.
Liaising with 3rd party stakeholders to ensure proposed works are agreeable.
Required skills and Experience:
Must be an enthusiastic and driven individual!
Meticulous in note-taking, with a superior attention to detail.
Proficient in Microsoft Office
Good people-orientation and communication skills.
Logical approach to solving problems.
Client-focused.
Willingness to travel.
Work on your own or as part of team.
Accustomed to working outside & at height.
Ability to plan your day to gain maximum efficiency.
Ability to deal with 3rd parties and members of public in a professional manner.
Must hold a full category B drivers' licence.
Advantageous:
Skilled in HFC & FttH architecture is highly desired.
Experience working on live ESB network.
Trainings – SLG, LUGS, MEWP etc.
Please Note:
Only candidates permitted to work in the EU will be considered for this role.