Part-Time Sales Advisor – Natural Health Store (Kilkenny)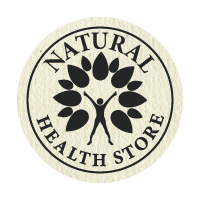 Natural Health Store
We have a part-time position for an enthusiastic sales advisor to work a minimum of 16 hours per week.
Minimum of two years experience required.
Send CV to [email protected]
Company Name: Natural Health Store
Job location: Kilkenny (Market Cross)
Job title: Sales Advisor- Part-Time
Brief description of the company:
Natural Health Store is an Irish owned family run business. We have two stores, one in Market Cross Kilkenny and one in Main Street, Wexford. We also launched our online store this year. We are an expanding company and are looking for like-minded people to join our team. We pride ourselves on the knowledgeable and passionate team we have working with us. We are committed to providing an excellent level of customer service and care to ensure that each and every customer is given knowledgeable advice. We value expertise and offer our team ongoing education and training opportunities. We offer a staff discount to staff members and opportunities to try new products.
Job description:
Working as part of the team you would be expected to advise customers and assist them in finding the best solution to their health concerns. Be professional and empathetic while advising customers. As part of the team, you would be expected to assist in all the normal day to day duties of shop work. Including checking off orders, stock rotation, displaying stock, handling customer complaints and generally keeping the shop clean and tidy.
Qualities/ qualifications:
Relative qualification (i.e., nutrition, naturopathy etc) would be beneficial. Ability to get on with other people, work as part of a team, enthusiastic and friendly. Retail experience is essential for this position minimum of two years. A willingness to partake in ongoing training on various supplement ranges and new products as they come in. A passion for nutrition and healthy living is important.
Please email CV before 3rd November to  [email protected]
Phone: Clair 0863970874
Website: www.naturalhealthstore.ie