Short order Chef/Deli Chef to run new kitchen (Kilkenny)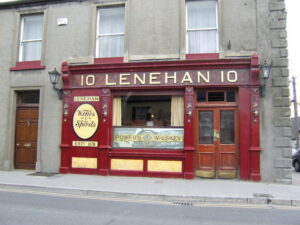 AN EXCITING NEW POSITION IS AVAILABLE AT LENEHANS BAR CASTLECOMER ROAD KILKENNY .
WE ARE GOING TO BE SERVING FOOD IN THE VERY NEAR FUTURE AND A POSITION IS AVAILABLE FOR A SHORT ORDER CHEF/DELI CHEF TO RUN OUR BRAND NEW KITCHEN.
THE RIGHT PERSON SHOULD BE EXPERIENCED AND CONFIDENT ENOUGH TO PLAN MENUS, DEAL WITH SUPPLIERS AND RUN THE KITCHEN TO ALL CURRENT HSE GUIDELINES AND STANDARDS.
PLEASE SEND YOUR CV AND CONTACT DETAILS TO HELEN AT [email protected] TO ARRANGE AN INTERVIEW.