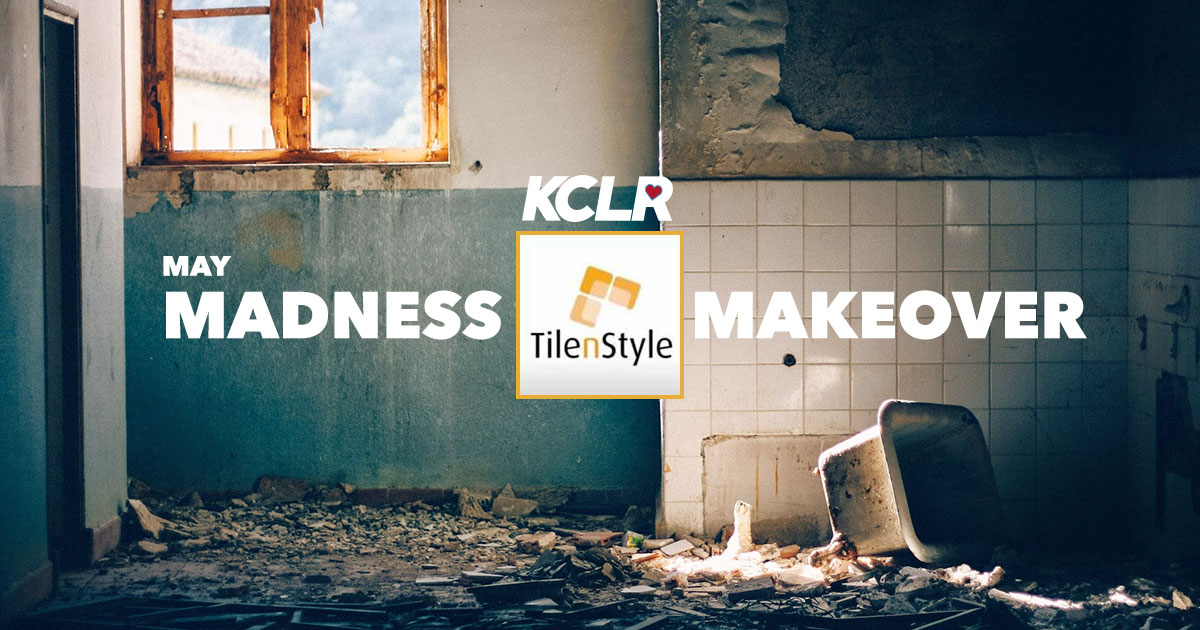 Tile N Style: May Madness Makeover Competition on KCLR
Tile N Style are holding a big May Madness Marquee Event for the month of May. To top it off, they've teamed up with KCLR Lunch for the big May Madness Makeover which will give one listener a chance to win a voucher for €2,000 to use at Tile N Style to makeover their bathroom.
To enter, we're looking for pictures of your bathroom, simple as that! Think your bathroom isn't fit for purpose? Do you think it's ugly? Is it outdated?
May Madness Makeover: How It Works
Enter the competition by submitting your photos and contact details either through the form below or via WhatsApp to 083 3069696. If using WhatsApp, remember to include the phrase May Madness Makeover in your message. Entries begin on Tuesday 1 May, running until Monday 14 May.
We'll turn the photos over to the public for a vote on Thursday 17 May until Thursday 24 May and narrow the shortlist to five finalists.
The grand final will be held Tuesday 31 May with voting open on the day until 2.30pm. At that time, we'll have a winner and they'll pick up a €2,000 voucher from Tile N Style.
Standard competition terms & conditions apply. Voucher must be used by 31 November 2018.
Submit Your Entries