Competitions
Win an overnight stay with dinner in a Balcony Suite at Newpark Hotel
Share your Newpark Wedding Memories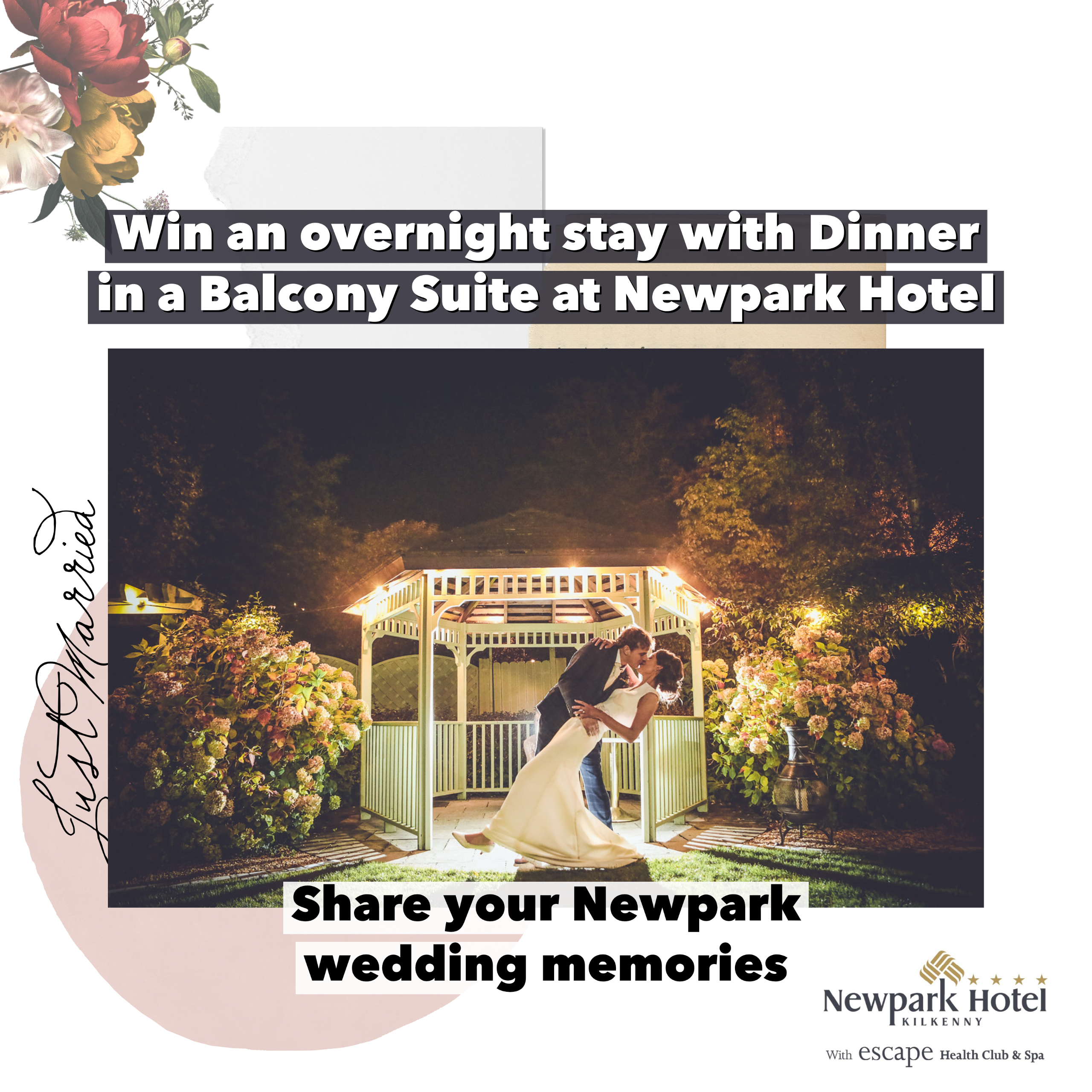 Newpark Hotel are taking a trip down memory lane and creating a Wedding Memory Wall to celebrate 55 years as the wedding venue in Kilkenny.
If you, your friends, your parents or anyone you know has celebrated their wedding day at Newpark Hotel in the last 55 years, then we want to hear from you!
Send us a photo of you on your big day at Newpark Hotel via WhatsApp (083 3069696) or DM us Facebook, Instagram or Twitter.
Prizes:
We'll be sharing our a few of our favourites next week and each day one lucky couple will win dinner for two at Dinner for 2 in Gulliver's Restaurant at a future date.
Our overall winner is going to take away an incredible overnight stay with dinner in a Balcony Suite at Newpark Hotel.
Tune in to KCLR Lunch next week for details and have your photos at the ready!  Share your Newpark wedding memories.