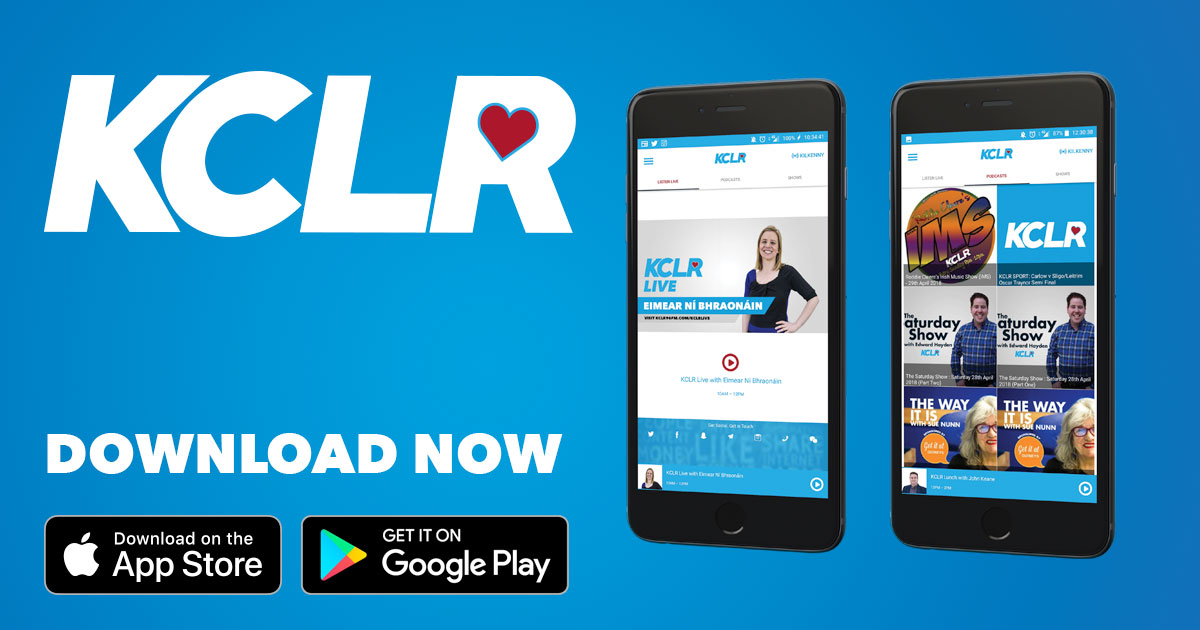 Take KCLR everywhere you go
With the all new KCLR app for iOS and Android, you can take KCLR with you everywhere you go.
Listen to the station live, 24/7 with the option to listen to both our Kilkenny and Carlow streams.
Catch up on your favourite shows and missed interviews with KCLR Podcasts
Read the latest on local news, sport and bereavements
Keep up to date with local events in our Where To Go Guide
And, coming in May, get access to exclusive in-app competitions and rewards including ticket giveaways, big prizes, discounts and deals for local shops.