2018 Lions Club Christmas Hamper Appeal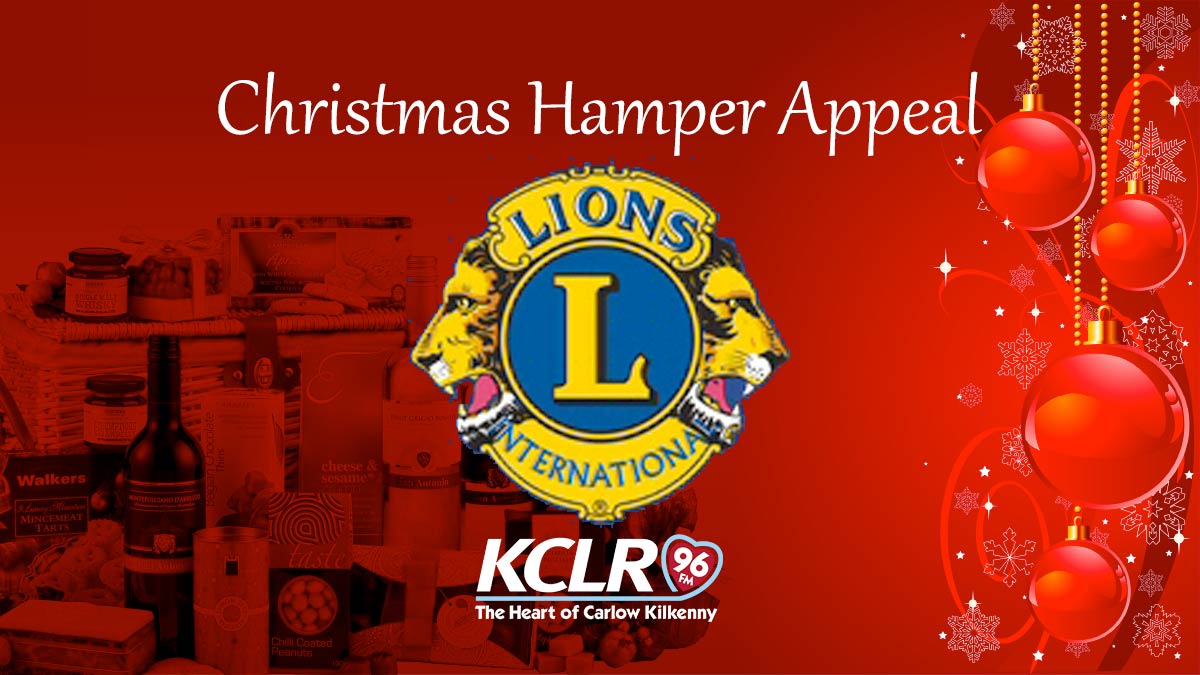 We're delighted once more to assist the Kilkenny Lions Club with their annual Christmas Hamper Appeal. The annual farm auctions will take place on Thursday 29 November and Thursday 6 December, from 7pm to 8pm.
The general auctions will take place Tuesday 4th, Wednesday 5th and Thursday 6th December across KCLR Breakfast, KCLR Lunch and KCLR Drive.
Auction Hotline: 056 77 96 223
Click the images for the large versions of the auction lists. All bids must be placed through the hotline number above and stay tuned to KCLR during auction times for the latest prices.
General Auction Items (Tuesday – Thursday)
Click the image to enlarge.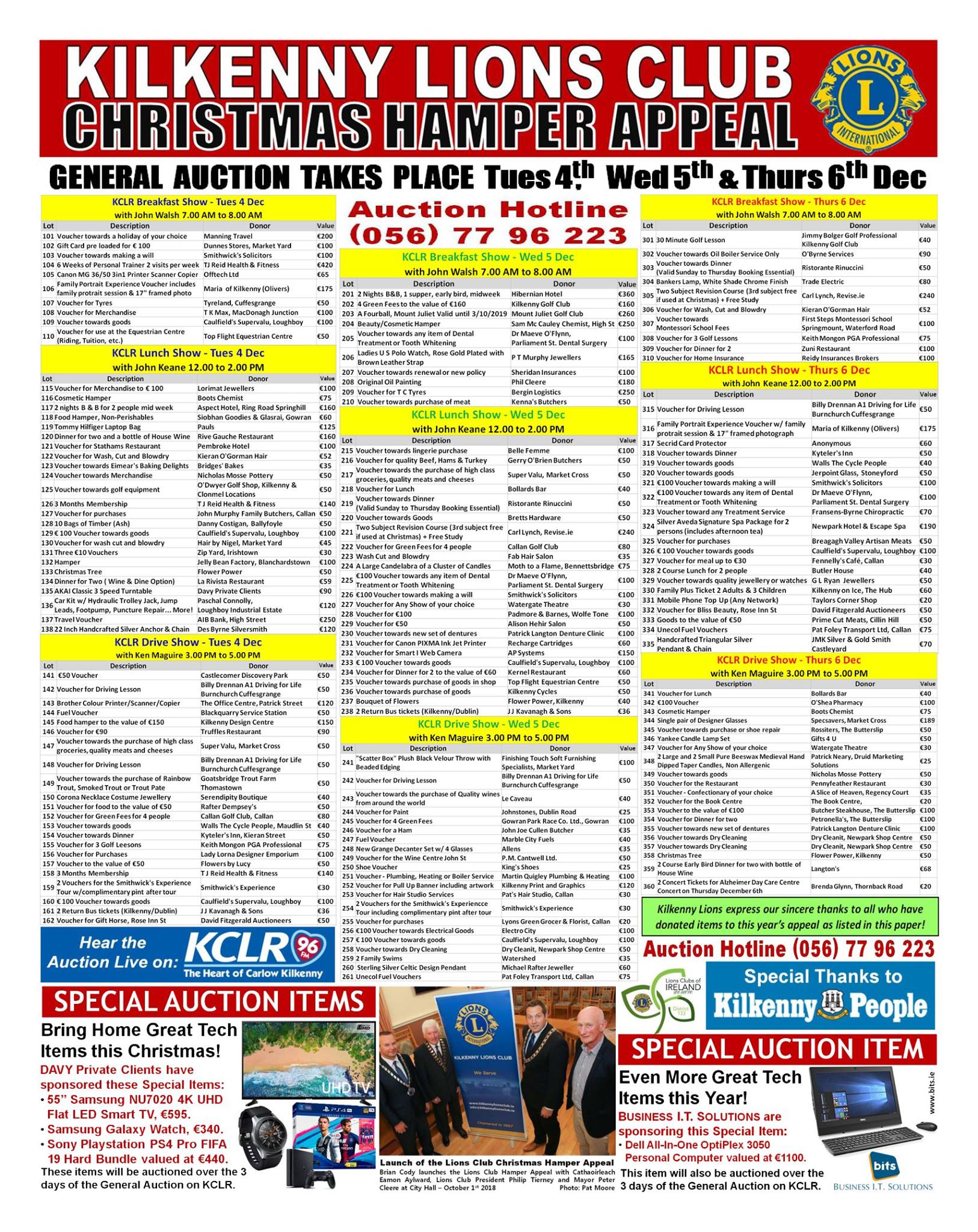 Farm Auction Items