Black & Amber News: All-Ireland Hurling Final 2023
Kilkenny are back in an All-Ireland senior hurling final again this year and will face Limerick on Sunday 23 July at 3.30pm in Croke Park to decide a home for the Liam McCarthy Cup for the next 12 months.
As part of our All-Ireland buildup, we've been hearing from players, fans, supporters, locals, visitors and more about their thoughts and memories on the All-Ireland and to find out how they're preparing for this year's final.
Get the latest from our sports team: Follow the All-Ireland buildup on our dedicated sports website, Scoreline.ie.
County Colours
Calls are out to ensure the black and amber colours are out in force and flying high.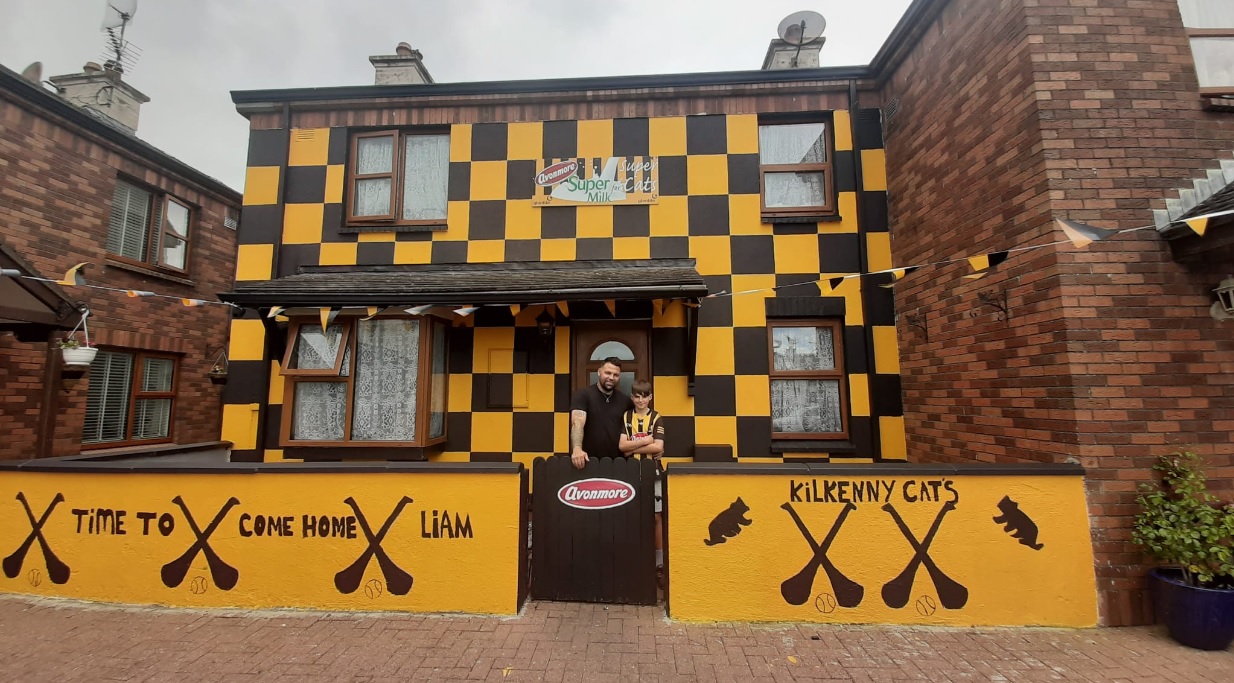 John Delaney's originally from Freshford – his parents, John & Carol, would have been well known for painting their house for All Ireland Sundays and he's been carrying on the tradition at De La Salle Place in Kilkenny city for the last couple of years. Is it the most festive home in the county?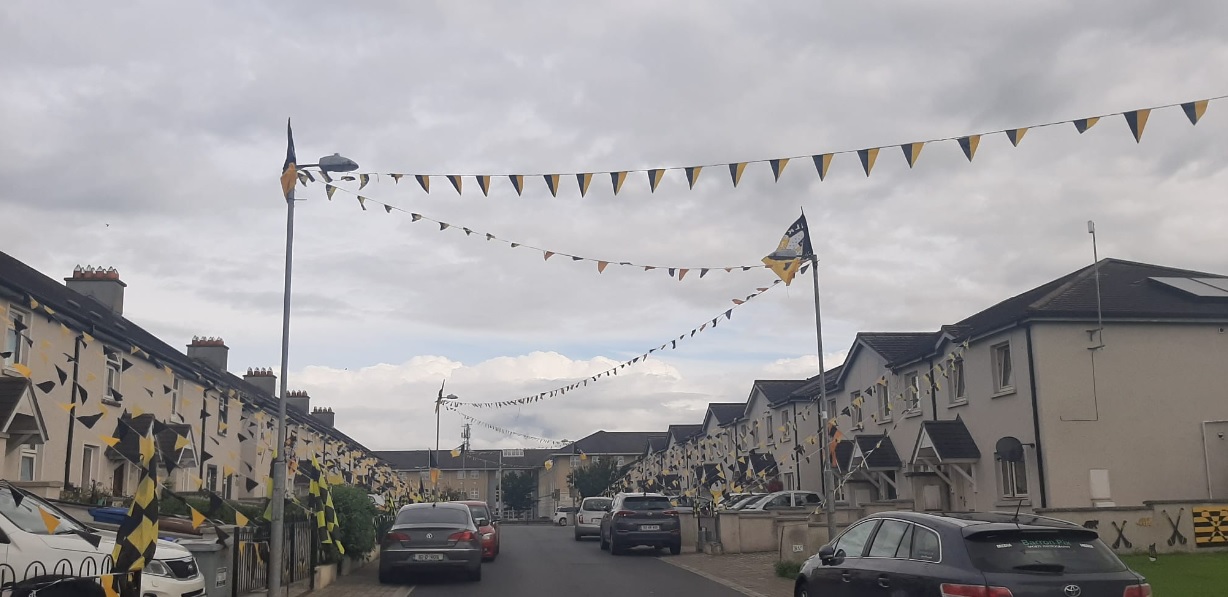 Ossory Park too is great for showing support and many there get together on All Ireland Sundays to enjoy the match together.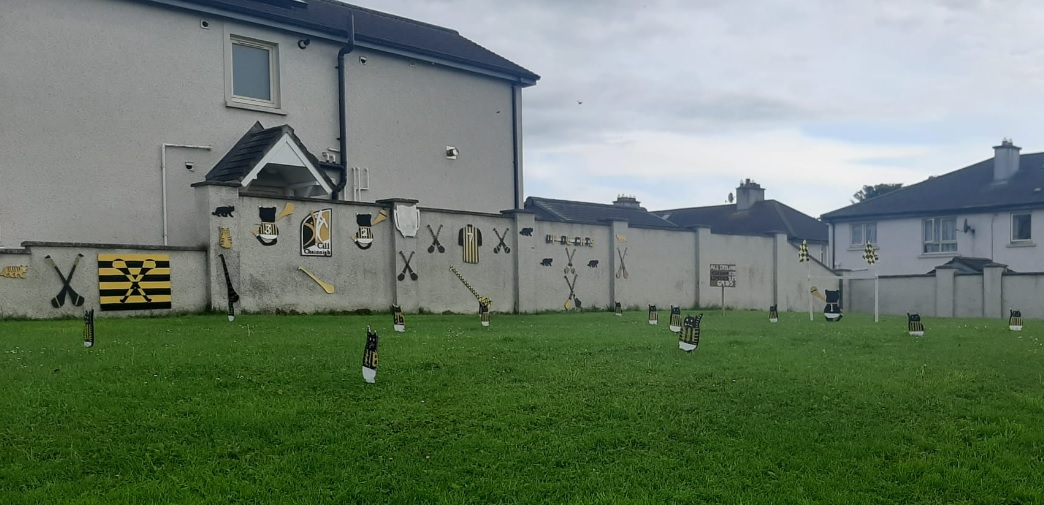 Ossory Park (Edwina Grace)The Butts has always been a black and amber stronghold and in the past the county team was often brought through to spur them on.
Bunting's up again on all the streets there this year, while some homes are really going all out!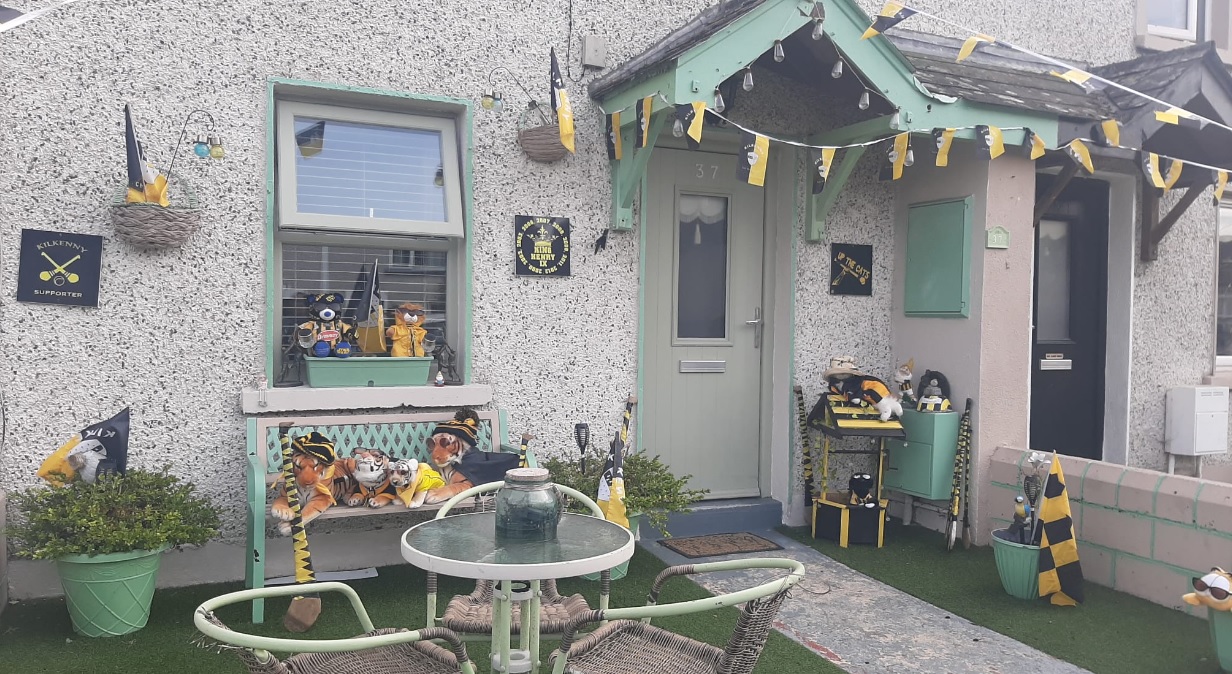 Great colour too in the communities of Ballyhale, Knocktopher and Knockmoylan and it's hoped even more will be pulled out this Saturday when Up For The Match links up live to Mountain View! Followers of the Shamrocks are asked to be at that venue for 9pm – further details from club officials.
However, one Limerick household has seen its Kilkenny supporter's flag resigned to a lower spot as we heard on KCLR Live. (Click through the image below to hear that interview!)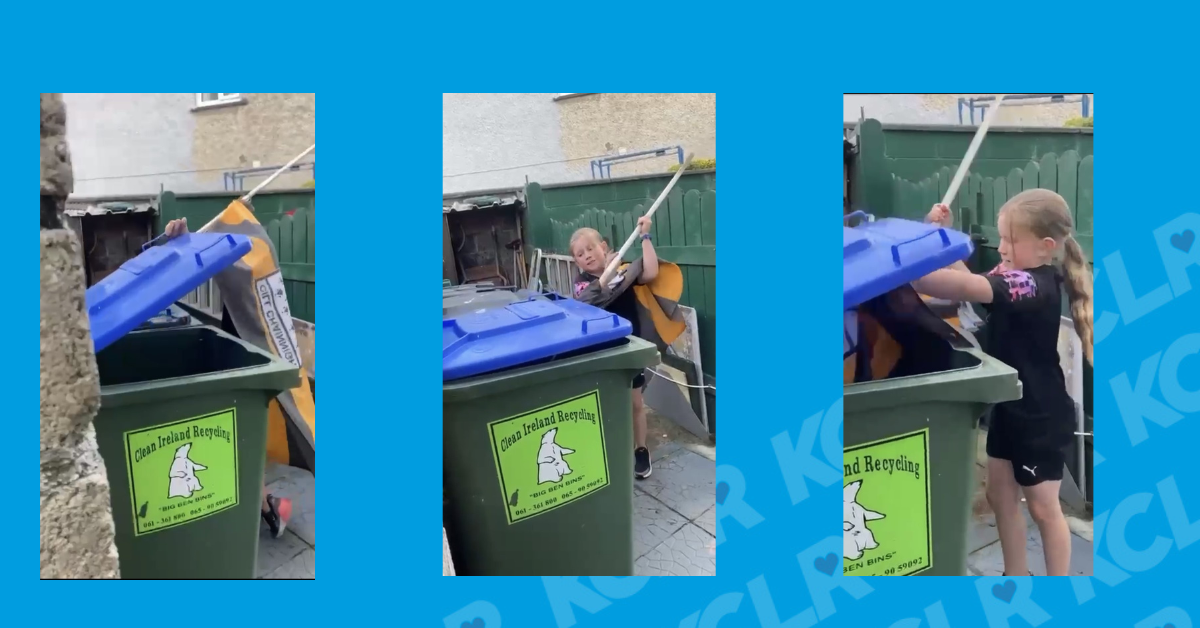 All Ireland Preview Shows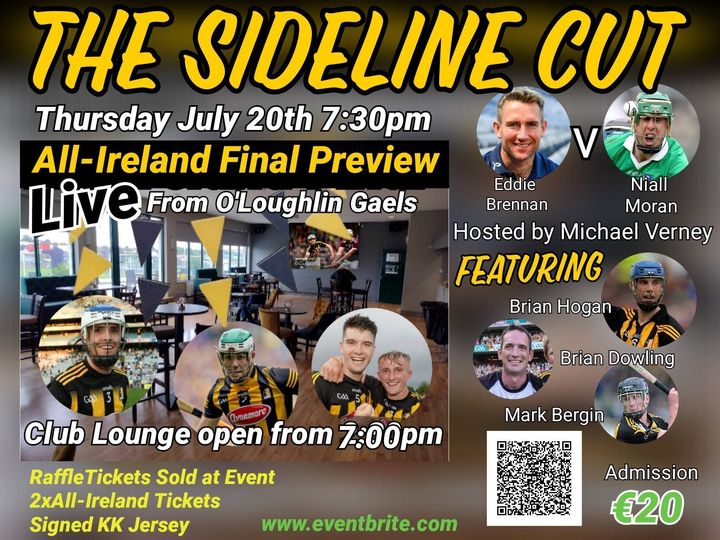 KCLR will hold another on Friday (21st July) from Matt the Millers which you're welcome to attend – details here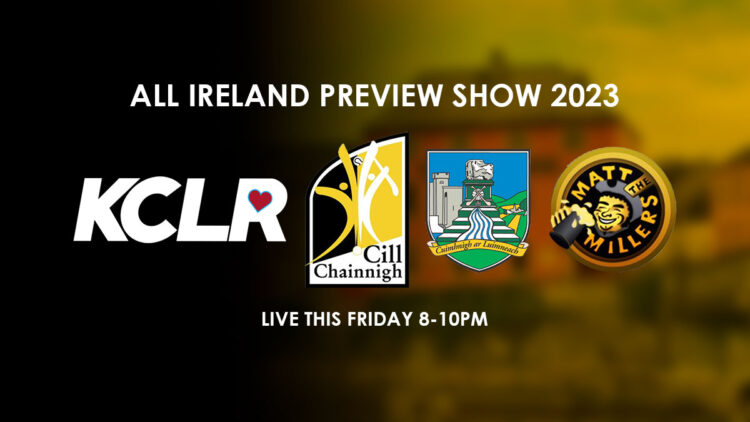 Getting to the Game
Got a ticket secured? There are many ways to get to Croke Park on Sunday.
Iarnróid Éireann has extra trains to help bring people to and from Dublin Heuston – details here
While many clubs and businesses are organising buses – like O'Loughlin Gaels.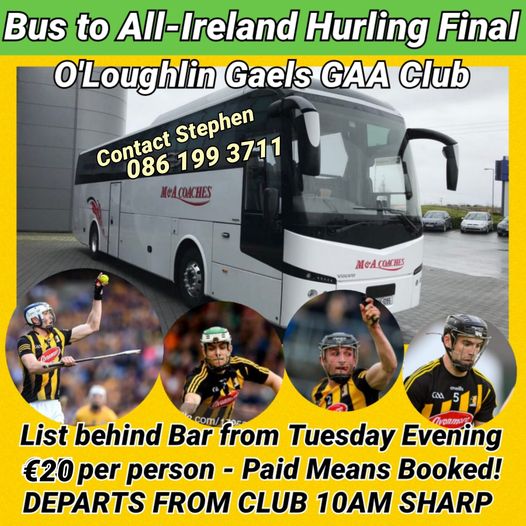 The Homecoming
Though the team will return to Kilkenny on Sunday evening, the official Homecoming will take place as usual on Monday (24th July).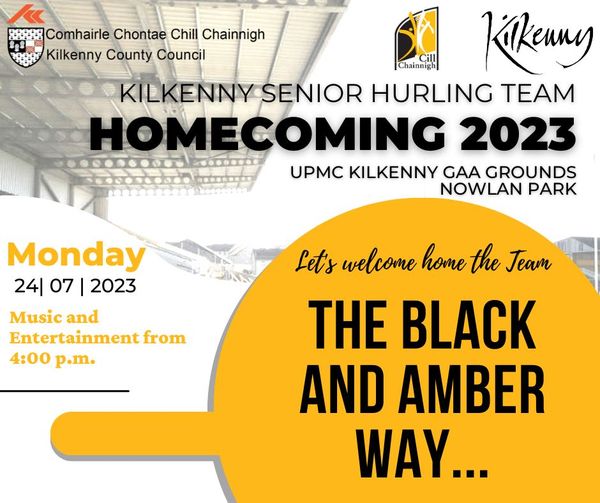 It's being organised by Kilkenny County Council with Seán Carroll, The Kilkennys and Burnchurch among those set to perform.
Attendees are asked to go straight to UPMC Nowlan Park with entry via Ardán de Grás (Hebron Road side) to await the arrival (at approx 7:30pm) of the team and their management by open top bus.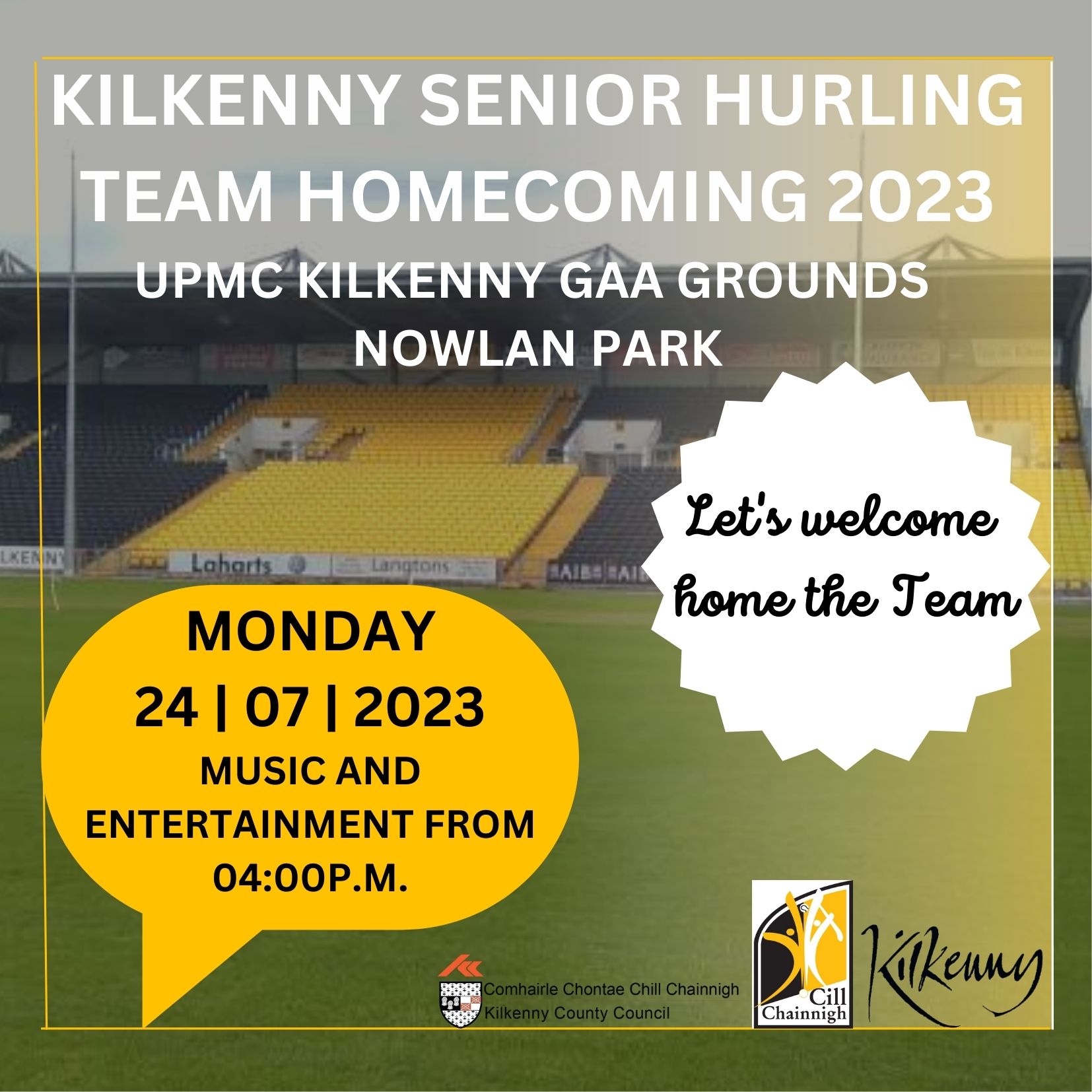 The event is set to finish by 8:30pm.
Parking will be free at all public carparks in the city from 4pm on the day while a rate of €2.50 for three hours will be available at MacDonagh Junction Shopping Centre's carpark until 9:30pm that night.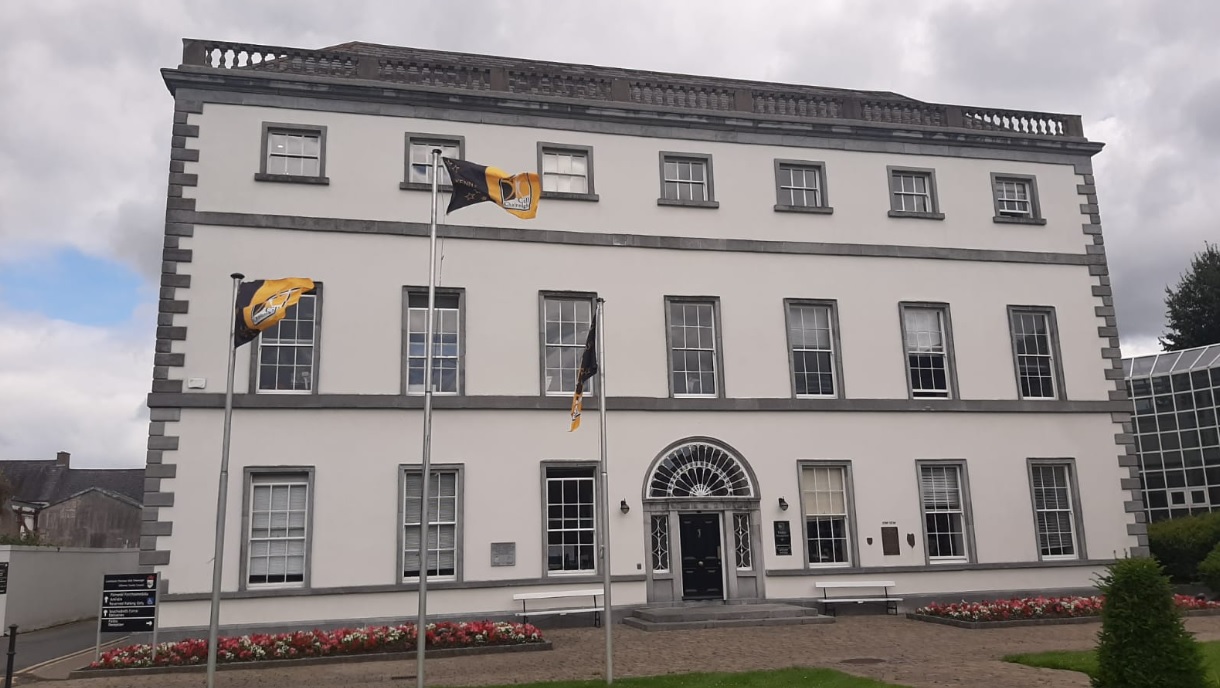 Kilkenny GAA County Board Pre All-Ireland Events Schedule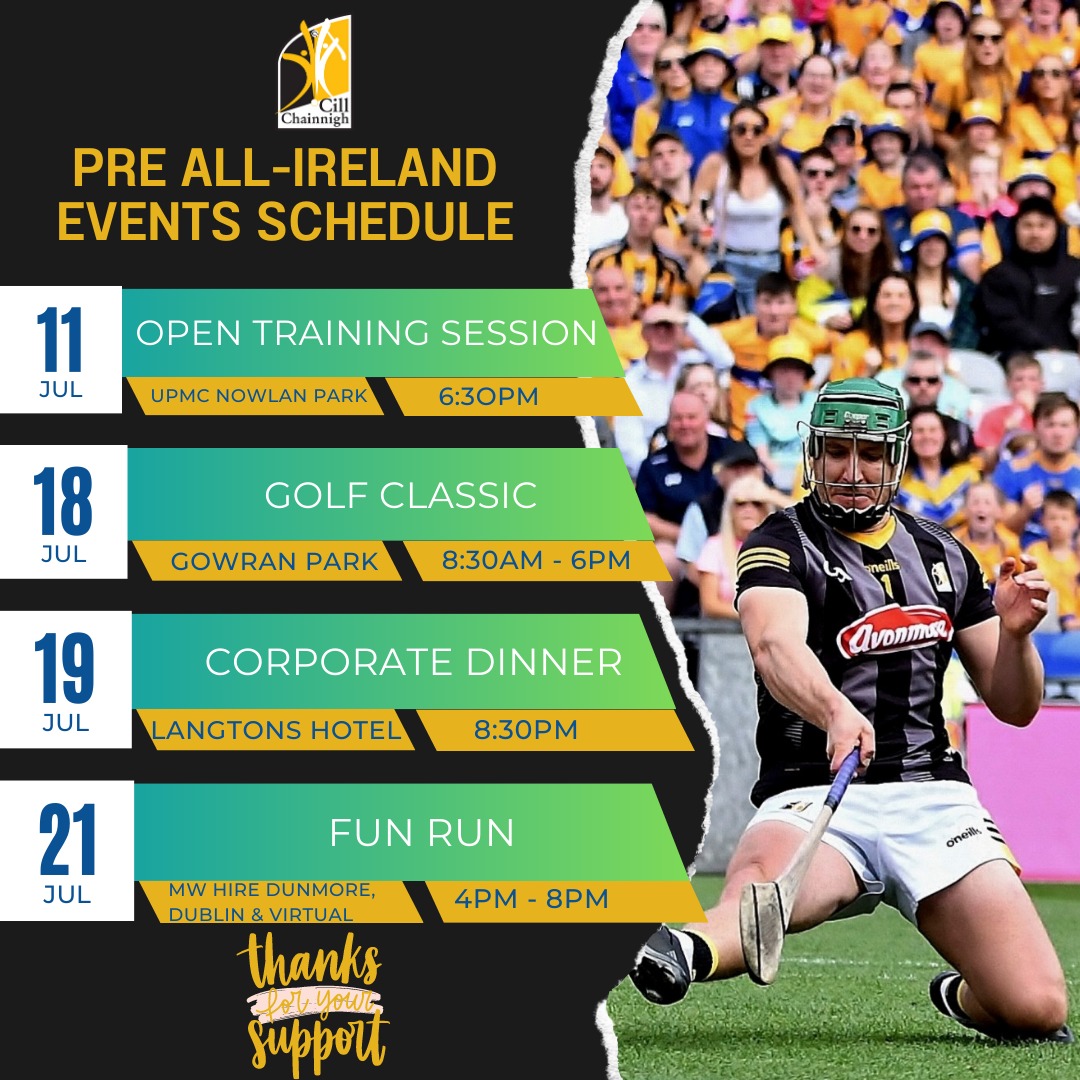 Wednesday's Corporate Night has sold out with more than 30 tables filled. Guest speaker Willie Mullins will be interviewed on the night by Eddie Scally, while Pat Treacy will put Derek Lyng through his paces.
There are other ways to get involved in the fundraising: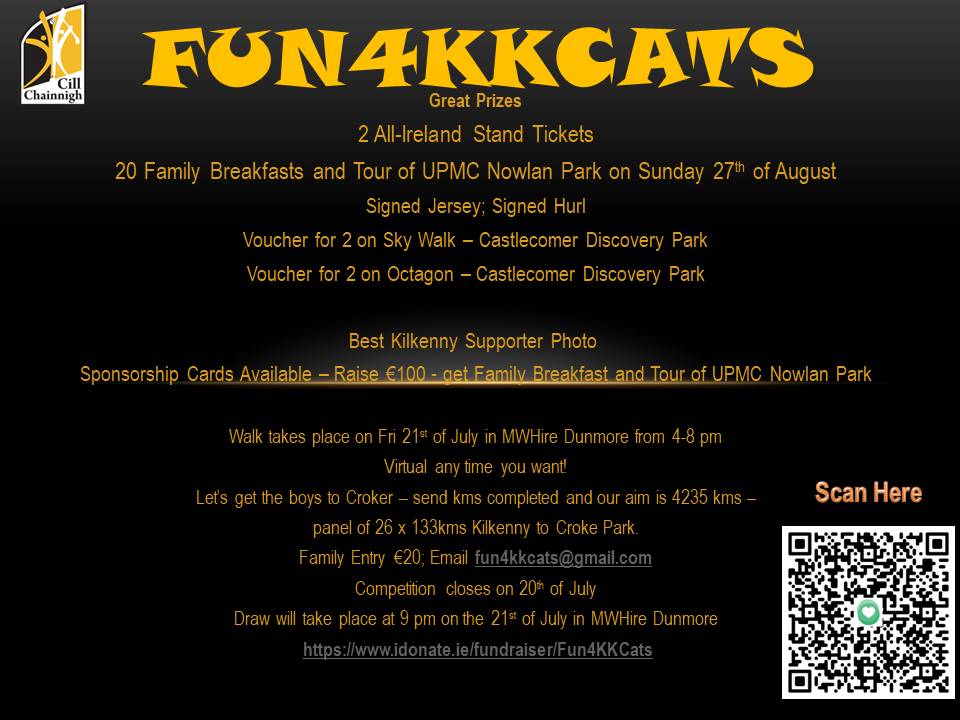 You can buy a ticket for the Kilkenny GAA Supporters Club senior hurlers training & holiday fund here.
While, about 50 teams signed up for the Golf Classic at Gowran Park, participants braving Tuesday's elements in support of the hurlers.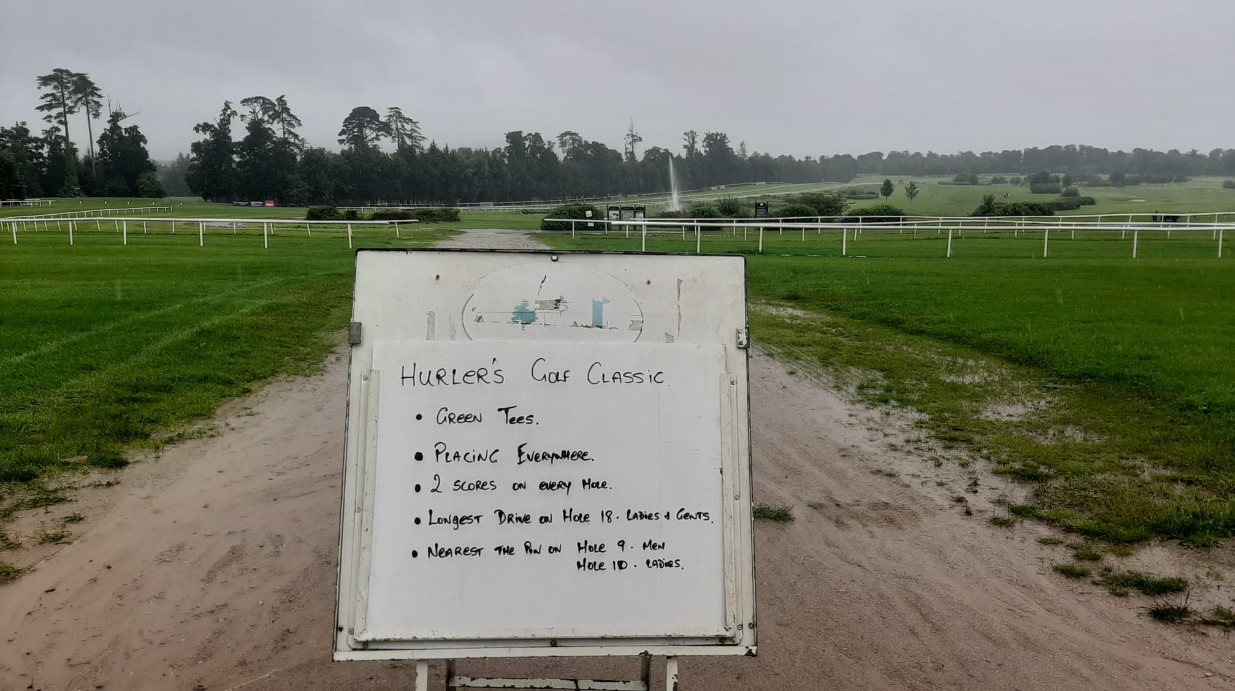 Black and Amber Tour
Edwina Grace is travelling the county chatting to hurling fans for Sue Nunn – the pieces go out on The Way It Is each weekday evening just after 4pm in the lead-up to the All Ireland final – if you missed them you can listen back below:
On Wednesday we heard from young camogie players coaching at Cúl Camps, also from residents of the colourful Butts area of Kilkenny city. Added to that was a representative of Castlecomer based IntoSport who are getting the black and amber ready and we dipped back to the public training night at UPMC Nowlan Park to meet one of the most dedicated and passionate local GAA individuals – Ned Quinn:
Tuesday's Tour took us to what appears to be the most Black & Amber house in Kilkenny city and we heard from some Cúl Camp participants but we begin in a rain-soaked Gowran Park where the fundraising golf classic was taking place.
For Monday's Tour we heard from some of those involved in the All Ireland set up locally and also from a few of the county's rising stars who were at the Cúl Camp in Clara.
We also heard from the public training session at UPMC Nowlan Park:
And more …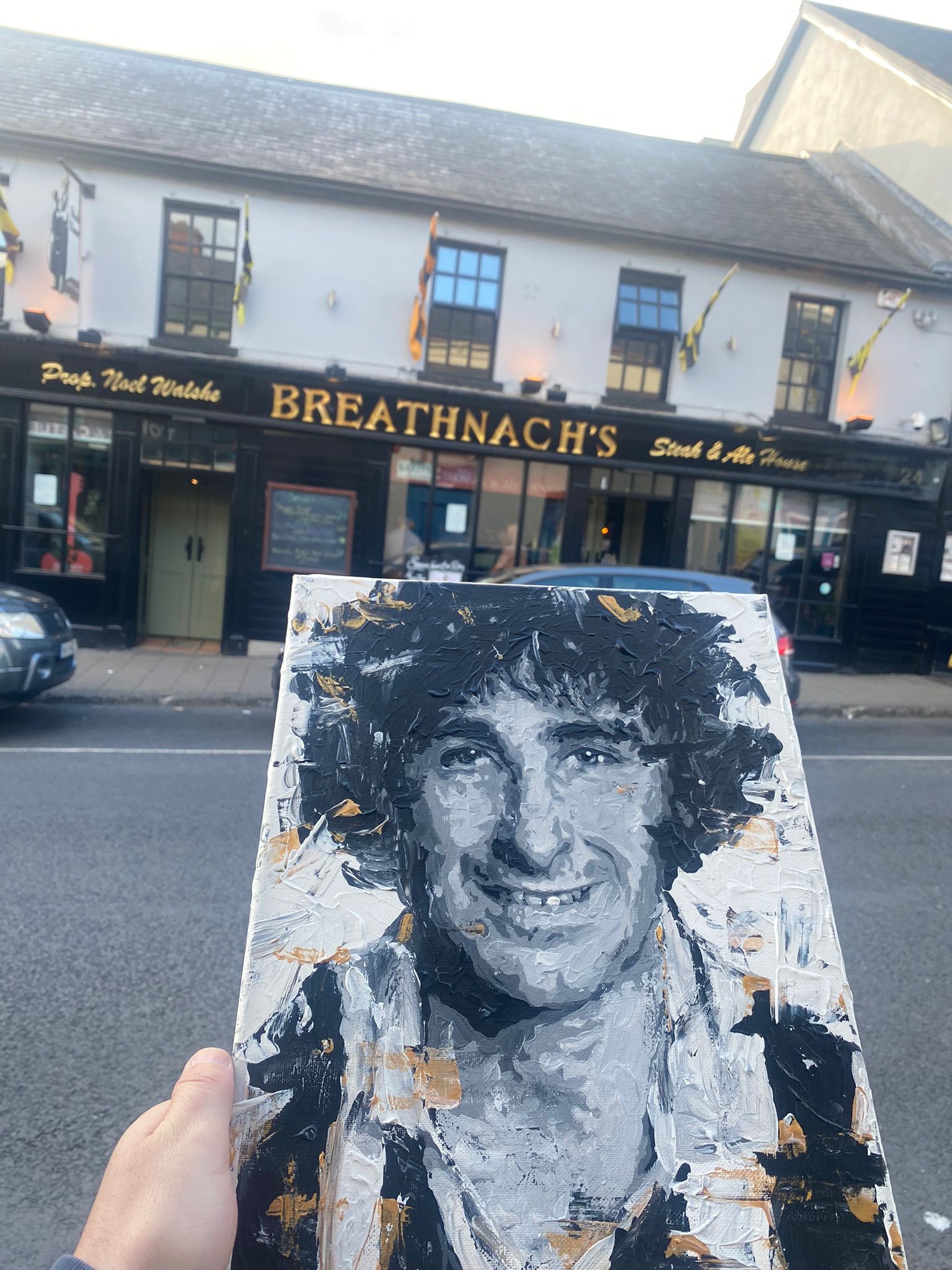 Lisdowney man Paul Murphy's a primary school teacher but during Covid he found a passion for art – he's been telling our Sue Nunn about his work which he'll be exhibiting in Abbeyleix this August.