Last updated October 17 2017:
Power gone, water out or spot something on the roads we need to know about? Text or WhatsApp the studio directly on 083 3069696, call the station on 1890 90 9696 or email updates to [email protected]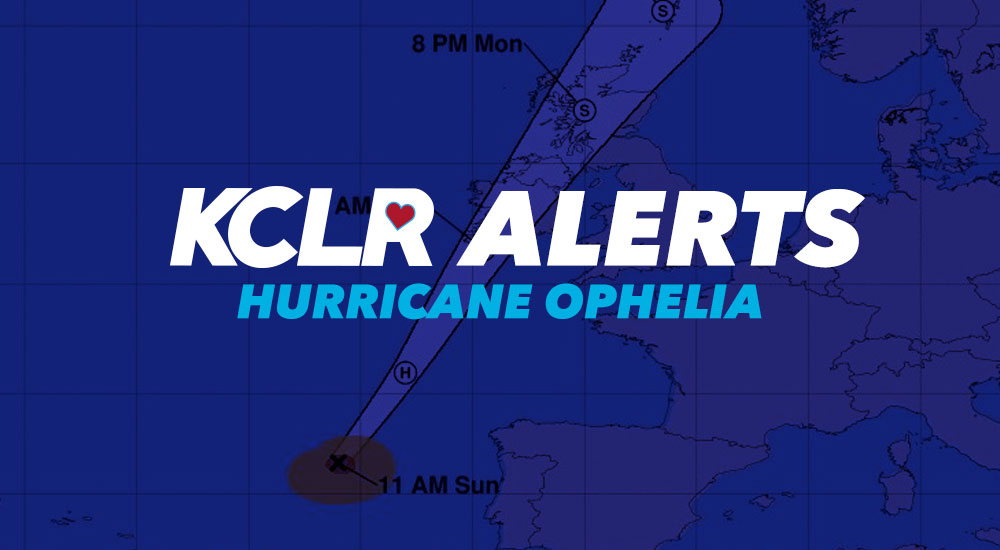 Traffic & Travel
Updates here for Bus Eireann, Irish Rail's services can be viewed here, Irish Ferries sailings are here & Luas notices are here
Stay tuned for traffic & travel updates and if you see something we're not saying, get in touch!
Many routes have been affected by Storm Ophelia – updates on that here
CARLOW
No major issues reported.
KILKENNY 
N78 Castlecomer Road
Due to Storm Ophelia on Monday, October 16 and power outages experienced at Lagan's asphalt batching plant the scheduled works on the N78 are postponed until Wednesday 18th October 2017.  It may be required to extend the Road Closure into next week as a result. This is subject to weather conditions for the remainder of the week.
This work in weather dependent so may be cancelled if weather conditions are not considered to be favourable
L4208 Rock Road Thomastown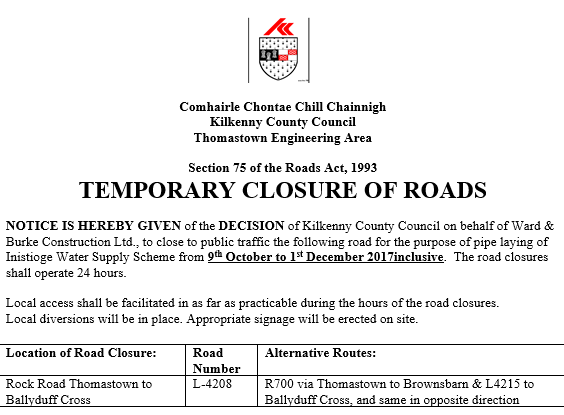 R694 Barrack Street, Castlecomer
Temporary traffic lights  will be in operation from 9am till 4pm on the R694 at Barrack Street, Castlecomer from Tuesday, October 3 until Friday, October 13.
Grennan Hill (L-8236) Thomastown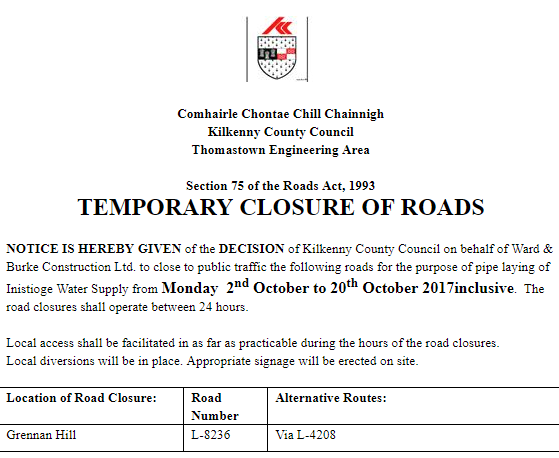 N25 New Ross / Waterford Road
There are ongoing works on the N25 New Ross / Waterford Road at Glenmore.  These are set to continue until the end of February 2018.
N76, Callan / Kilkenny

The L2630 local road between Tennypark Cross and Bamford Cross through Goslingstown is now closed  until Tuesday, October 17 at its junction with the N76, Callan Kilkenny Road.  Local access will be provided from the Bamford Cross side:

Alternative route is the N76 Kilkenny Ring Road and the L5033 Cuffsgrange to Baunlusk.
This is to facilitate works on the N76 Callan Road which continue between the Ring Road & Brownstown / Rathaleek.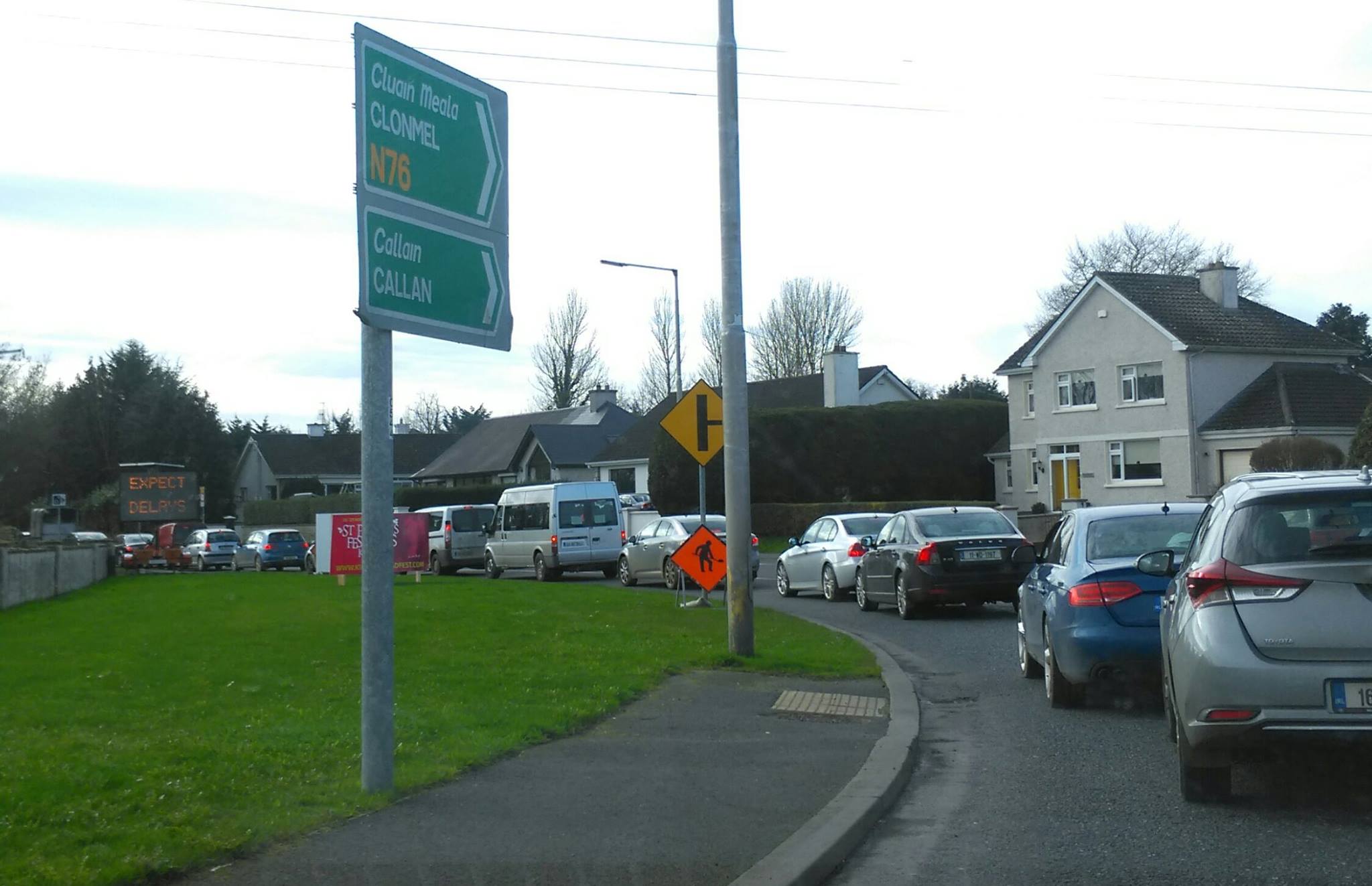 The stretch reduced to 50km per hour & single-lane traffic in parts. These works are expected to run until August 2018 (approx) while the road is being realigned & improved.
Diversion routes for cars are signposted with 50km advisory speed limit signage is in place & traffic flow patterns monitored.
Water Works, Repairs & Outages
ESB Networks & Power Outages
No issues reported.
Other Services & Events
No issues reported.
Save