Last updated Friday December 15 2017
Power gone, water out or spot something on the roads we need to know about? Text or WhatsApp the studio directly on 083 3069696, call the station on 1890 90 9696 or email updates to [email protected]
Public Transport
Updates here for Bus Eireann, Irish Rail's services can be viewed here, Irish Ferries sailings are here & Luas notices are here
Stay tuned for traffic & travel updates and if you see something we're not saying, get in touch!
For Christmas 2017 parking locally see below, meanwhile with so much Christmas activity about bear in mind there may be hold-ups in areas at times.
Carlow Roadworks
No major issues reported
Kilkenny Roadworks
N25 New Ross / Waterford Road
There are ongoing works on the N25 New Ross / Waterford Road at Glenmore.  These are set to continue until the end of February 2018.
N76, Callan / Kilkenny
Works continue however on the N76 Callan Road between the Ring Road & Brownstown / Rathaleek.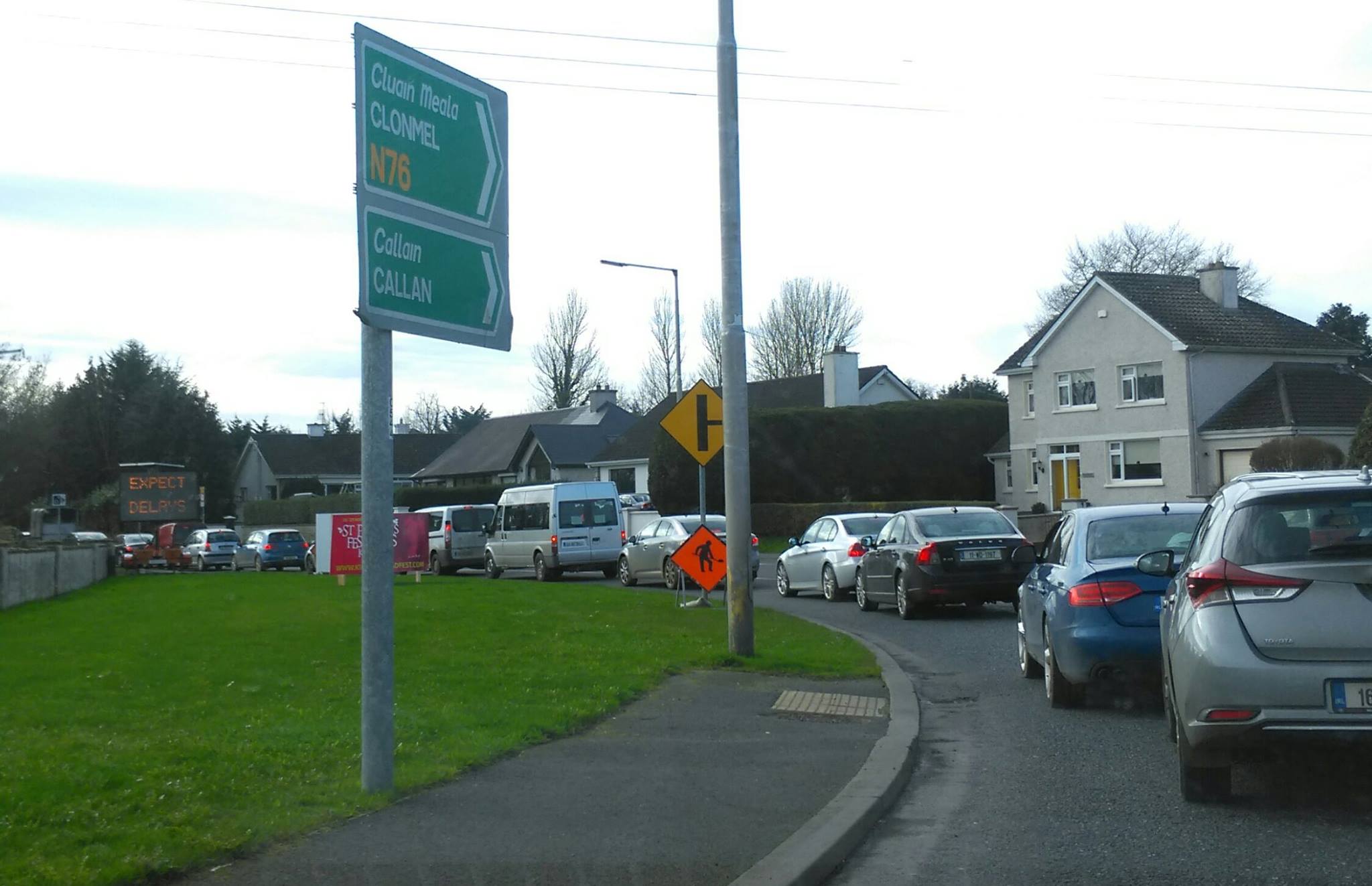 The stretch is reduced to 50km per hour & single-lane traffic in parts. These works are expected to run until August 2018 (approx) while the road is being realigned & improved.
Diversion routes for cars are signposted with 50km advisory speed limit signage is in place & traffic flow patterns monitored.
CHRISTMAS PARKING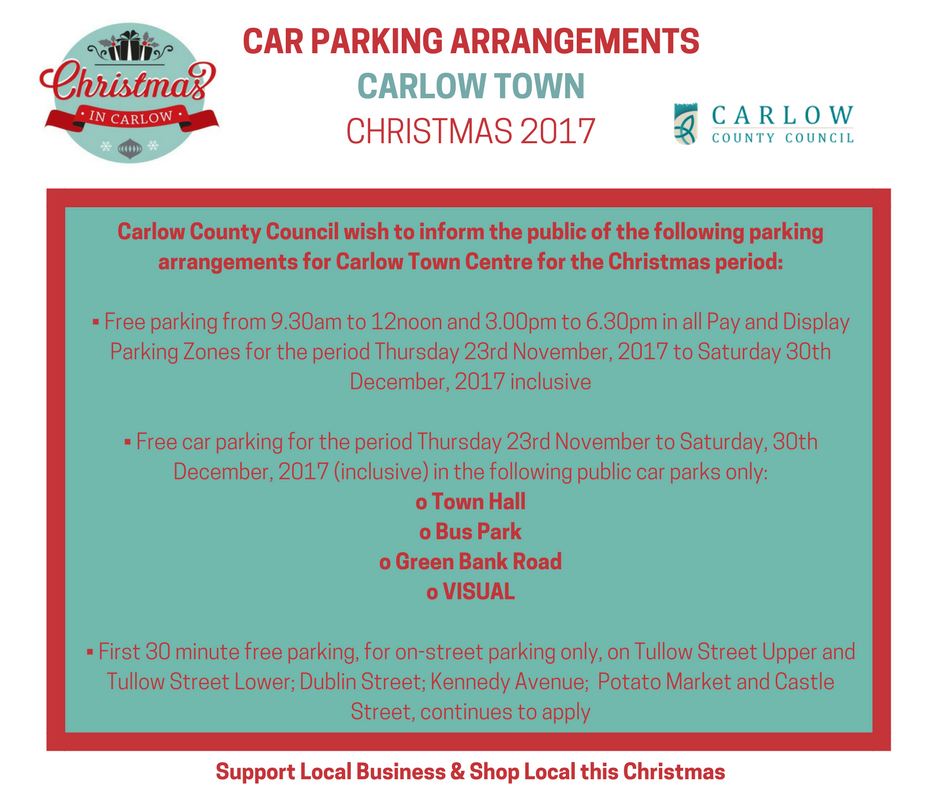 Christmas parking arrangements 2017 are proposed as follows for Kilkenny:
Market Yard – parking will be free from 9am to 12 noon on:
– Monday 11th to Thursday 14th December inclusive
– Monday 18th to Thurs 21st December inclusive
No charges between Monday, 25th December – Wednesday 28th December.
County Hall Carpark (130 spaces) – open & free to use from 8:30am to 6:30pm on:
– Weekends – Saturday and Sunday, 2nd & 3rd, 9th & 10th, 16th &17th 23rd & 24th December
– Wednesday 27th & Thursday 28th December
Water Works, Repairs & Outages
ESB Networks & Power Outages
No issues reported.
Other Services & Events
Christmas Hours
Castlecomer Library close at 1pm on Friday December 21st and re-open Thursday 28th at 10am.
Save