KCLR Breakfast with John Walsh
To contact KCLR Breakfast with John Walsh text or WhatsApp 083 306 96 96, call 1890 90 96 96, Facebook @KCLR96fm or Tweet @KCLR96fm #KCLRbreakfast
Mystery Voice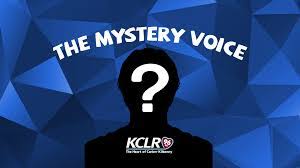 Tune in to have a listen to the audio clip then tell us who you think our Mystery Voice is for the chance to win cash.  The competition starts with €10 and builds by €10 each day it's not won.  One guess per text 8-10am to 083 306 96 96 and don't forget to include your name & address!
Who Am I? & Linked In
Every now & then we play Who Am I? For this we give out some clues on air & you have to guess which celebrity is being talked about! While on Fridays we give you three words & you must find one that links them all.  There's a chance to win a prize which could be a CD or a a KCLR goodie bag.   That's Linked-In, every Friday on KCLR Breakfast.
Other Features
Where To Go Today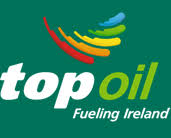 At a loose end & looking for something to do?  Or perhaps you'd like a new hobby or an outlet to meet new people? We've lots of suggestions in our Where To Go Today run-through at 9:30am with thanks to Top Oil, fueling the community.  If you've something to add please email [email protected]
Fitness Fun
Ger O'Toole from the Kilkenny Ormonde Leisure Club joins us on air every second Thursday to discuss fitness. If you've a query you'd like answered or are just in need of some advice send on your details! Listen back to his interview on Thursday 28th June 2018 here:

Travel with Tom
Tom Britton of Marble City Travel joins us every Friday after 9am to look at different types of holidays & destinations. Hear the latest chat:
And find the rest on the KCLR SoundCloud page