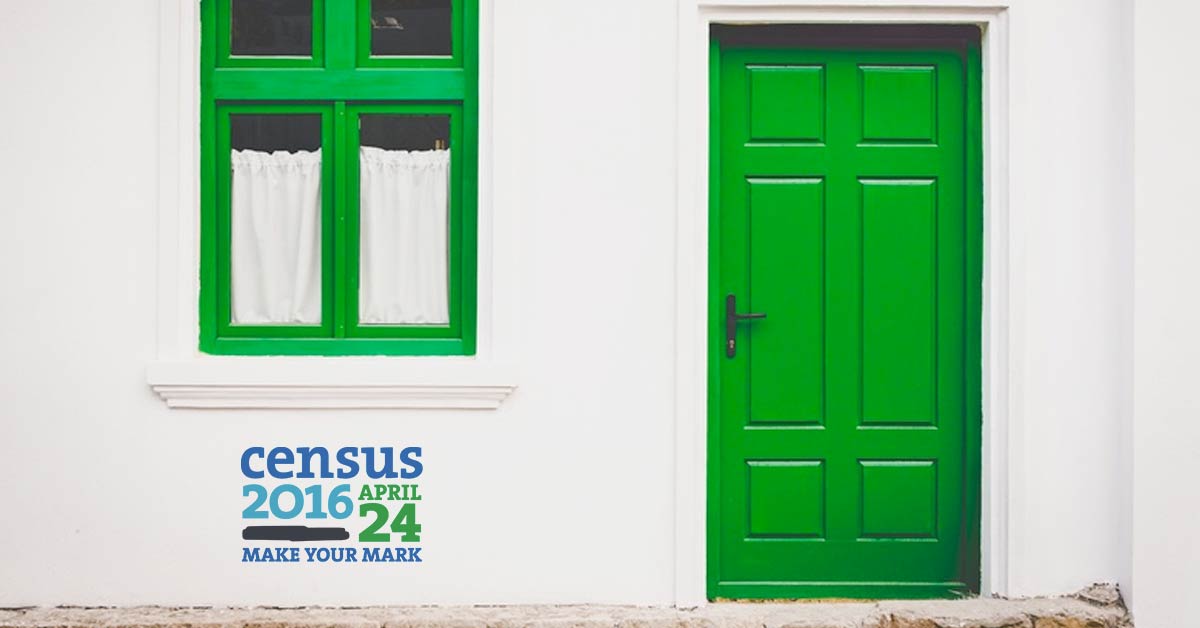 The Census provides us with invaluable information on a wide range of topics and is widely used by a range of both national and local government agencies and bodies, as well as community and voluntary bodies and businesses.
Census data feeds into the planning stage of most aspects of Irish life, be it new schools or nursing homes, train and tram lines, childcare facilities or shopping centres.
The greatest strength of the census is the provision of detailed population figures at local level. This data is used to; for example, identify the most appropriate location for new local roads and bus routes, new local schools and hospitals, areas of relatively high unemployment and the best location for new factories.
Here are the 10 most important things you need to know about the Census 2016…
The next census will take place on the night of Sunday 24th April 2016.
The last census was held on Sunday 10th April 2011. The population as measured at that time was 4,588,252 persons.
4,660 enumerators will be recruited to work for a ten week period from Monday 21st March until Monday 23rd May.
Census 2016 will be the 25th census taken in Ireland.
More than 2.3 million census forms have been printed by the Central Statistics Office.
Enumerators will earn approximately €2,400.
The census forms will be delivered between 21st March and 24th April.
For census purposes, the country is divided into 44 designated 'regions' each comprising 'field districts'. Each field district is subdivided into an 'enumeration area', and each enumerator is assigned an enumeration area.
The census form contains 30 questions.
The first results from Census 2016 will be published about twelve weeks after the field operation ends.
Recruitment of enumerators
If you would like to get involved with this year's Census, the application process for Census enumerators will open on Tuesday January 5th.
Between 21 March and 24 April 2016 specially employed census enumerators will hand deliver census forms to every home in the country.
Each household will be asked to fill out their census form on Sunday 24th April. This is known as census night and everyone who is in Ireland on that night will be included on a census form.
Between 25th April and 23rd May the enumerators will call back to every home and collect the forms. The forms are then sent to the CSO in Swords, County Dublin where the information on them is captured and analysed. The census results are then published on the CSO web site and all census data is free for everyone to use. All applications will be taken online (www.census.ie) between Tuesday 5th and Friday 8th January although the competition will close once the number of applicants reaches 15,000. Past experience of enumerator recruitment suggests that early application is advised.
Each enumerator will report to a local Field Supervisor and will be responsible for the successful enumeration of all homes in their area (about 400) between 21 March and 23 May. Working times vary to facilitate personal contact with households and, based on previous experience, typically requires 22 hours per week mainly in the evenings and at weekends.
It is estimated that enumerators will typically earn in the region of €2,400 for the 10 week period. Pay is by means of an interim amount of €100 (net) a week with the remainder paid 4 weeks after the end of their contract and once all duties have been satisfactorily completed.
All enumerators are required to be signed up as Officers of Statistics whereby they agree not to divulge any information obtained as part of their official duties.
For more information please visit www.census.ie