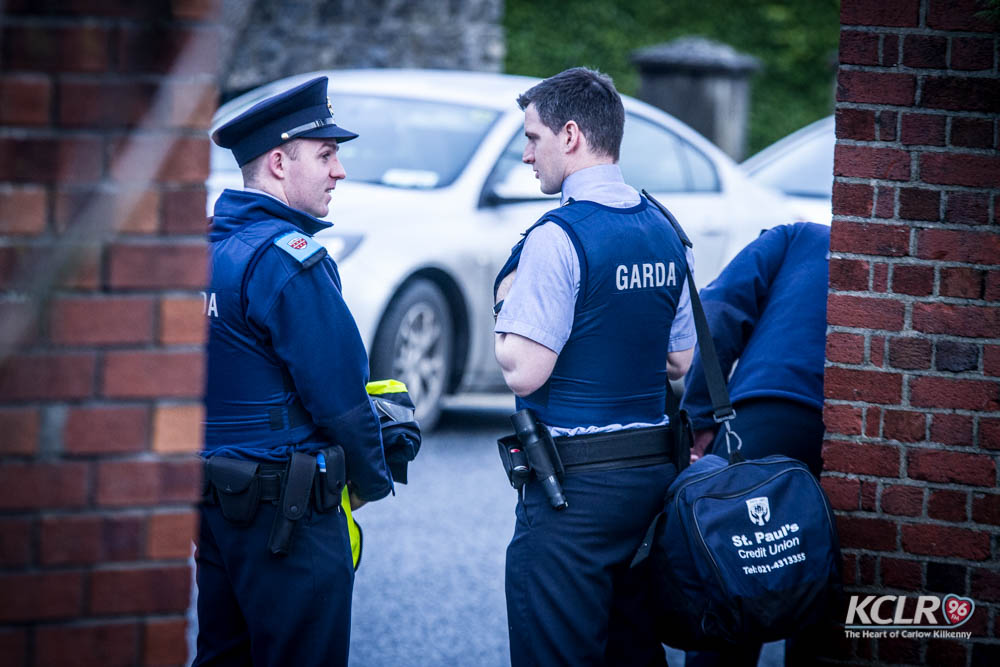 A major Garda operation is underway in Carlow town and the surrounding areas today.
Local Gardaí were briefed at 7am before embarking on a series of searches which has resulted in 19 arrests so far.
15 of those are to be charged to appear before the local courts in the coming days.
A car has been seized for no insurance.
Checkpoints have been set up in the area and will continue for the day.
Superintendent Aidan Brennan says 50 operational members of the Gardaí are being joined by 28 trainees from Templemore for the day.
National back-up is being provided from the  likes of the air support, dog and mounted units for the day.