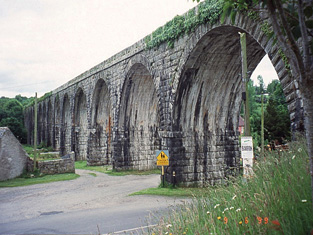 Money is the next step now for a project that should see a significant tourism boost for South Carlow.
Plans to develop a walking track with safety railings and car parking at Borris viaduct have now been given the green light.
Local Councillor William Quinn says its big project for the area and he says a lot of work has been done on it already.
Councillor Quinn claims it'll be a tourist attraction to rival the best in the country once completed.