Blas Glas
Blas Glas: Studio 2 Session – Kilkenny Pipers' Club Fundraising Concert 2017 (12/1/2017)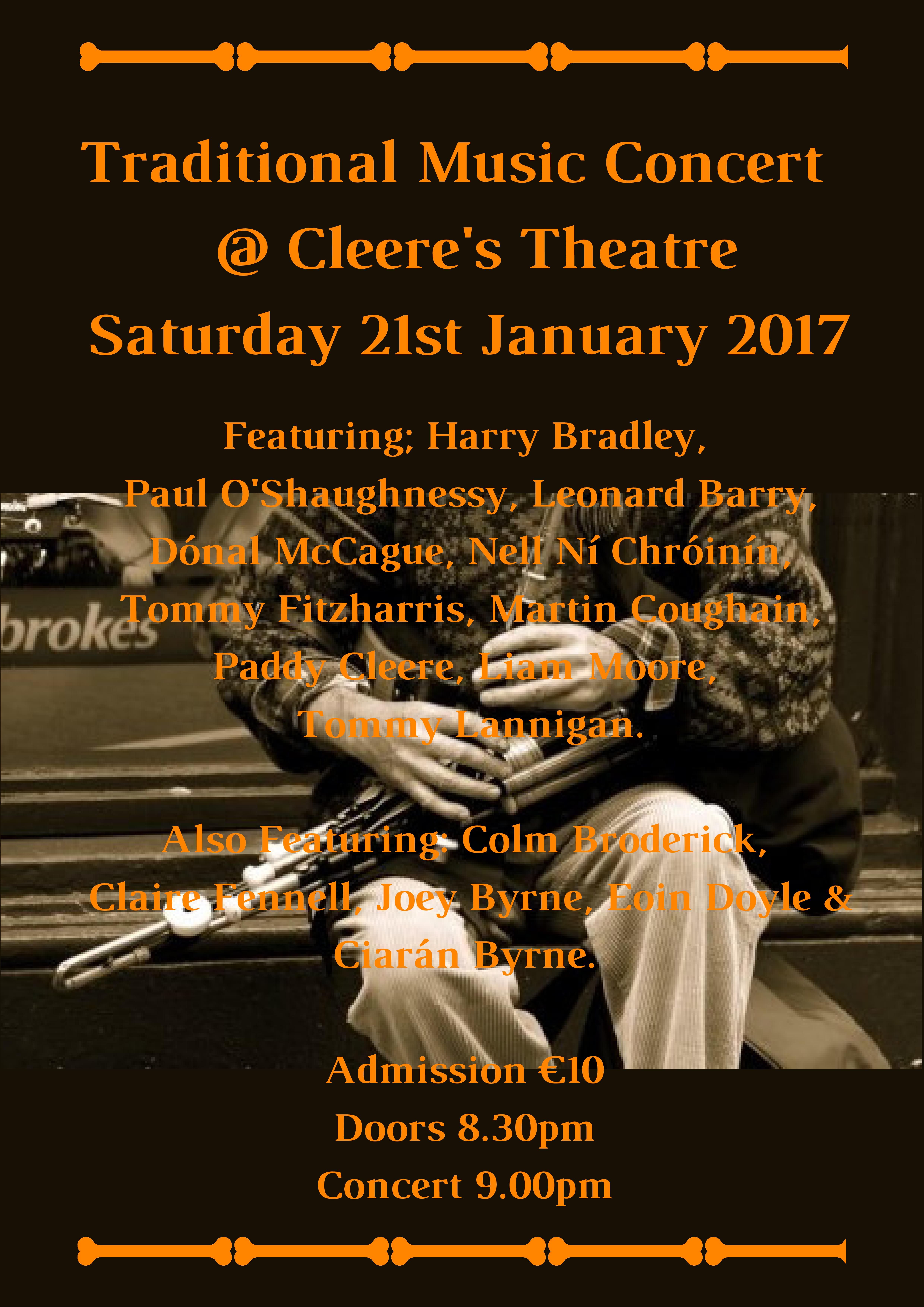 The Kilkenny Piper's Club has been working away diligently, providing support and education for young pipers and it's always good to hear from Pat Murphy and his group of committed volunteers. Part of the ongoing fundraising needed  – to provide practice sets of uileann pipes and enabling visiting tutors – is the annual concert. It's always a great night and this year will be no different.
Headlining will be award winning players such as TG4 musician of the year 2014, Harry Bradley who's played with Dervish and Cran; Co. Laois flute and concertina player Tommy Fitzharris; Donal McCague ,one of Ireland's foremost up and coming fiddle players; Leonard Barry, well known to Kilkenny audiences both as a solo performer and a member of "New Road"; Nell Ní Chróinín will also appear.
As well as visiting talent, we'll also have some of the best local players; Mick Foley (Pipes), Colm O'Caoimh (guitar, fiddle), Paddy Cleere (banjo), Martin Coughlan (accordion), Tommy Lanigan (boudhran and vocals) and Liam Moore (guitar and vocals).  All in all, a great night in store at Cleere's Theatre on January 21st.
Mick, Colm and Nell joined me in Studio for some fine tunes, a song and a chat!