KCLR News
Carlow IFA Chairman says he has nominations required to be in Presidential race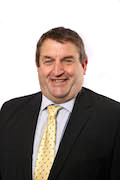 Derek Deane says he believes he has a legitimate nomination and should be in the race for the Presidency of IFA.
The Carlow chairman says technology let him down as the deadline passed on Wednesday evening for nominations for the Presidential race.
According to Mr Deane the chairman of Monaghan IFA had agreed to support his bid but an email confirming that support wasnt received by the Farm Centre.
However the Hacketstown farmer says he got voicemail from Mr Treanor at 5.15pm on Wednesday – 15 minutes before the deadline for nominations closed.
Speaking to KCLR news this morning he says he believes that will prove he should have a place in the race.