KCLR News
Councils offer FREE parking to Christmas shoppers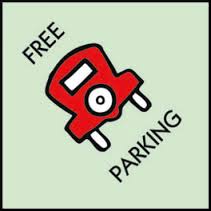 Carlow and Kilkennys County Councils are giving locals something back in the run up to Christmas.
They're both offering free parking for shoppers over the next few weeks at certain times.
In Kilkenny its from 9am to 12 noon at the Market Yard from Monday to Thursdays on the 7th to the 10th of December and from the 14th to the 17th.
Theres also free parking all day, in all Council Car Parks on Saturday 26th, Sunday 27th & Monday 28th December inclusive except in Friary Street Car Park as this will be closed on these days.
In Carlow, parking is free for the month from 8.30am to 11am and from 3pm to 6.30pm in all pay and display zones.
Then starting on Saturday 5th of December to the 24th, its free only at the Town hall, Bus park, Green bank road and VISUAL.