KCLR News
Draft flood maps to go on display in Carlow county council offices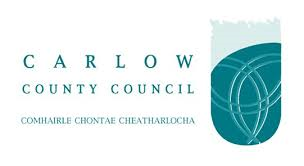 You're invited along to Carlow county council this afternoon to take a look at Draft Flood Maps for the town.
They have been produced by the OPW's Catchment-based Flood Risk Assessment and Management Programme along with the council.
It involves a comprehensive flood risk assessment and also focuses on the development of long-term sustainable flood risk-management plans.
Locals can attend this afternoon's public consultation from 3 until 7pm in the Council offices to view the maps and talk to members of the project who will be present.
You're also encouraged to provide any local observations you may have on flooding in Carlow town.