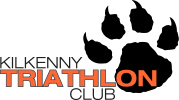 If you're looking to keep fit for 2015, you can join an event in Kilkenny today.
The VGraph Duathlon takes place in the city this morning.
There's a 5 KM run, a 20 KM cycle and a 3 KM run.
Registration opened at 9:15am and will close at 10:15am.
With the race itself getting underway at 11am in the Castlepark.