KCLR News
News & Sport
"End of an era" for Callan as family-fun Post Office closes but services remain in the County Kilkenny town
Elaine and her mother Nellie Phelan between them served for 63 years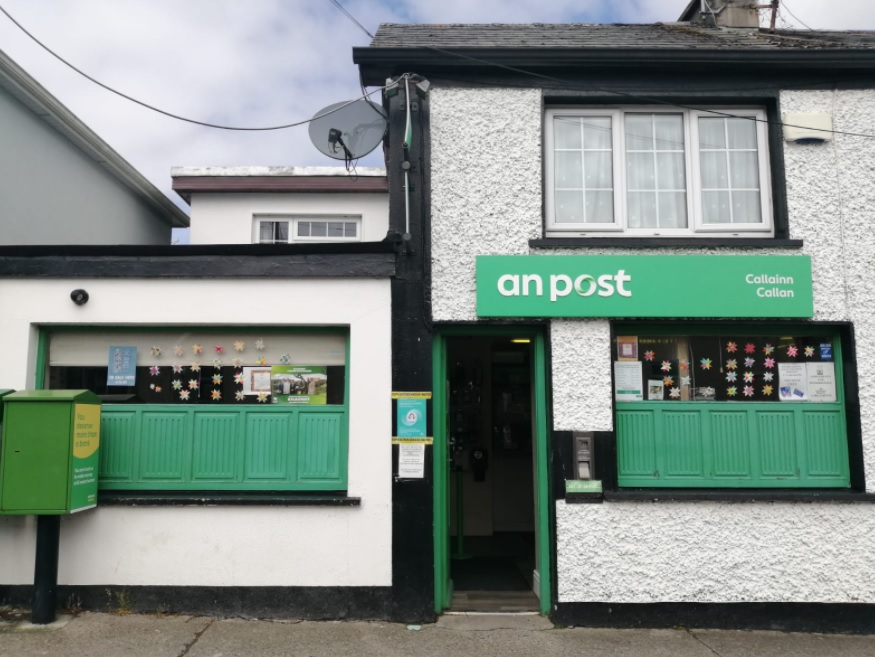 Callan's outgoing postmistress says it's an emotional day.
The doors on the town's Post Office close at 4pm with services moving across the road to SuperValu where they'll open from Tuesday.
Staff are moving across too and Elaine Bryan will help oversee proceedings until she retires in August.
Cllr Joe Lyons says "It's a very sad day in the parish of Callan and the surrounding areas, it's an end of an era in a way, as it's the end of the family-run post office like while the post office is remaining in the town and it'll be open on Tuesday in SuperValu and I'd wish them the best of luck down there, especially Kathleen and Sinead, but I'd like to pay tribute to Elaine and all the work she has done for so many people".
He adds that retaining the services is the most important aspect, noting "That's the important thing, that it is held in the town, but Callan is such a big town it had to hold onto a post office, I feel sorry for smaller areas, the post office is a central place for people to meet even meet weekly for their chats, it's a community, it's like a family and that's the way it was in Callan Post Office".
That's something Elaine is hoping will continue, telling KCLR News "Yeah, I like that it's a community post office and we hope to take that forward with us when the girls take it on in SuperValu; just different four walls that's what we want, we want everyone to feel as comfortable and feel as private and everything as they have done here and any support we can give to anything locally we will still do it, as will Bosco and I locally anyway".
She adds "It certainly it is a community post office and there's not that many stand-alone post offices left any way you know it is the way forward colocation that's what's required now and that's the way it has to go and people have to work hand-in-hand with that".
The reality of closing the doors later hasn't fully hit her, but she says "I'm really quite emotional, the week has been quite emotional, you know 63 between my mother and myself running the post office so I suppose that's part of it but at the same time it was in my house, which was wonderful when the kids were growing up and everything, they could come home from school, my sisters and I could come home from schools so you know all that were so many positives; you could come in and put on the washing, put on the dinner and everything but now there's just the two of us here and it's time I think I'd like it to be a home".