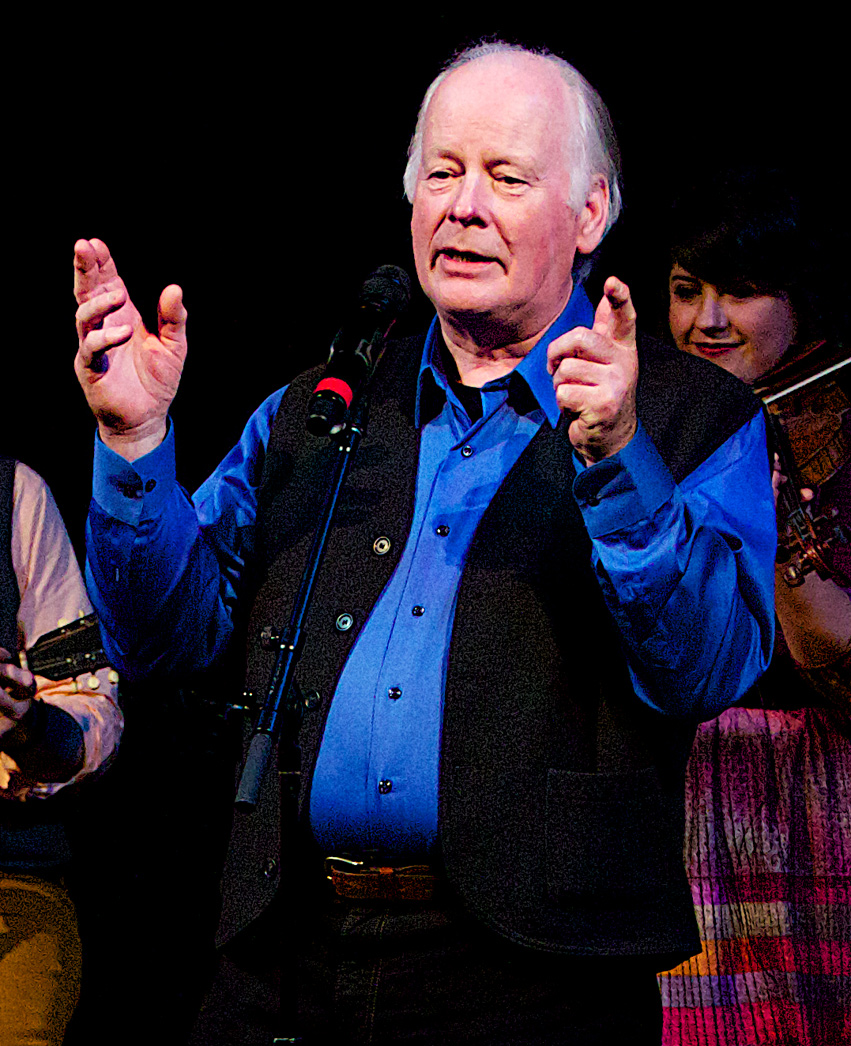 It's always a privilege to bring you interviews and sessions and this was an unexpected personal pleasure.
Fresh from recent appearances throughout the country, most notably at the Electric Picnic, legendary folksinger and collector Len Graham came to Kilkenny for an afternoon of music in the City Library. This was too good an opportunity to miss so out came the recorder and off I went.
He was in fine form, sharing stories, jokes and a very small part of his vast repertoire of songs in a performance that passed in the blink of an eye. Afterwards  we sat down in the library (apologies for some of the background noise!) and I asked him a little about his life as a singer and collector. What had been intended as quick interview turned in to a longer one and I daresay if he didn't have a second performance we could happily stayed for the afternoon chatting.
He's a gentleman to his fingertips and I hope we see him back soon. Gracious is the word. I threw a question at him about his 'favourite' song and his answer says all you need to know about why he has his reputation as a singer and collector.
You can get more information on Len and his music on his website
I must give special thanks for arranging this interview to Aisling Kelly of Kilkenny City Library!