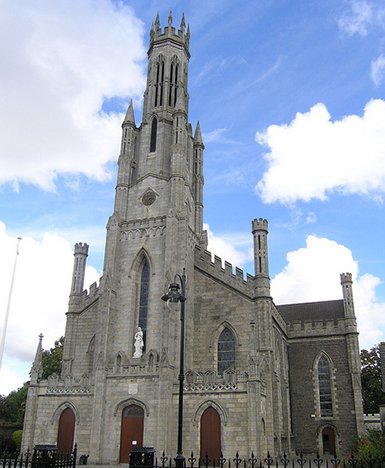 Gardaí want your help in tracing those responsible for damage done at Carlow Cathedral after it was broken into twice this morning.
At 3am the culprits set off the alarm when they broke a window to gain access to the Cathedral.
Nothing was stolen but they did cause some damage to property before leaving.
However its believed they returned at 6 this morning causing further damage but still nothing was taken.
Anyone who may have been in the area and seen anything is asked to get in touch with Carlow Gardai on 059 9136620