KCLR News
Glanbia co-op reveals proposals to support members with share spin out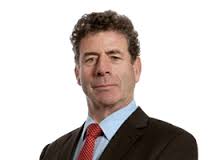 Glanbia co-op has revealed plans today to support its members by selling off some of its shares in the PLC.
The proposals would see a share spin out of 10 million plc shares valued at around 170 million euro to existing members.
And there's plans to sell a further 4 million shares to create a members support fund.
Group Chairman Liam Herlihy says its a chance to give back to the members.