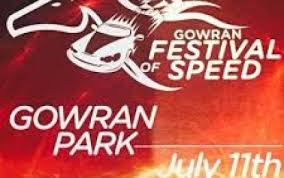 If you want to get your fix of racing cars today in Kilkenny, Gowran Park is the place to be.
The Festival of Speed continues at the local horse track this afternoon with formula one cars, rally cars, demonstrations, displays, food and entertainment.
Around 20 thousand people are expected through the gates over the weekend.