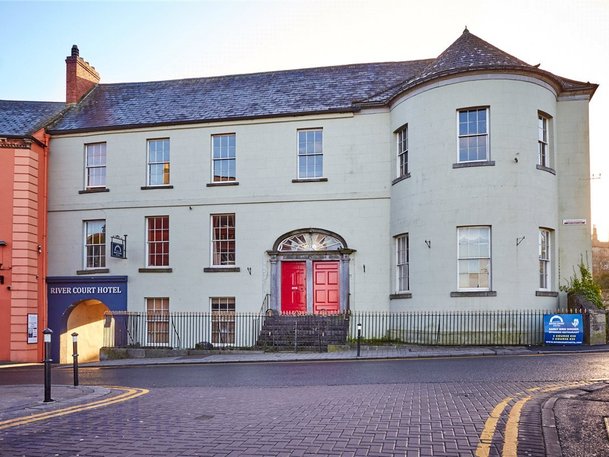 A building that's being described as one of the most architecturally important in Kilkenny City has been sold.
The Bridge House beside the River Court Hotel on John's Street and across the Nore from Kilkenny Castle has been sold for in the region of half a million euro.
The original building dates from about the 17th century but with a number of renovations over the centuries – it's now a protected building.
The house was built by the Butlers of Ormonde, and it's also said to still have bullet holes in its walls from the Civil War during the early 1920s.
Speaking on last night's The Way It Is, Kilkenny planner and architect, Catherine Larkin says it has plenty of other historical connections as well.