KCLR News
HSE says no jobs will go in proposed changes for Kilcreene Hospital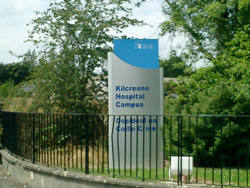 The HSE says no jobs will be lost as a result of any proposed changes to Kilcreene Hospital.
Deputy John McGuinness raised concerns last week that the future of the local orthopaedic hospital might be in jeapordy with plans to transfer elective procedures to Waterford.
In response the Health Service has confirmed that discussions have started in relation to the centralisation of elective orthopaedics for the region at University hospital Waterford.
However it says its committed to maintaining Kilcreene as a health care facility.