KCLR Sport
Handball – Kilkenny players in All Ireland Semi Finals and Leinster Juvenile Finals this weekend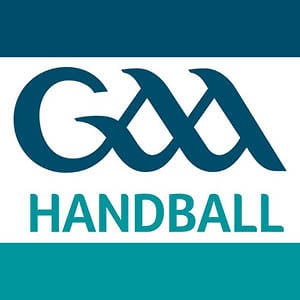 Kilkenny are represented in the All Ireland Semi Finals this weekend.
On Saturday in Abbeylara at 2pm, Michael Walsh and Ciarán Neary of Talbots Inch, play CJ Fitzpatrick and Evan Murphy of Limerick in the All Ireland Senior Doubles semi final.
On Sunday in Kilfane at 2pm in the All Ireland Silver Masters B Singles semi final, Billy O Keeffe of Kilfane plays Michael Clerkin of Monaghan.
And in the All Ireland Ladies Minor Doubles semi final, Aoife Holden of Kilfane and Deirdre Purcell of Windgap plays Eilise McCrory and Aoife Kelly of Tyrone.
Also in the Leinster Juvenile Finals…
On Friday in Garryhill at 7pm
U14 Doubles Kyle Dunne/Billy O'Neill (Clogh) play Eoin Hosey/Cormac O'Brien (Carlow)
U16 Doubles Ciaran Cooney (Clogh)/Conor Murphy (Kells) play Anthony Butler/Patrick Boland (Wexford)
On Friday in Mullinavat at 7pm
Girls U12 Singles Amy Brennan (Clogh) v Jodie Keeling (Wexford)
Girls U12 Doubles Sonta Jackson/Cliodhna O'Shea (Windgap) v Shauna Owley/Danielle Kinsella
(Wexford)
U12 Singles Sean Purcell (Windgap) v Mark Doyle (Wexford)
U12 Doubles Adam O'Shea/Sean Barron (Windgap) v Ben Keeling/Conor Murphy (Wexford)
On Saturday in Kilfane at 11am
Girls U15 Singles Dearbhail O Keeffe (Kilfane) v Cora Doyle (Wexford)
U14 Singles Jack Holden (Kilfane) v Glen Murphy (Wexford)
U15 Singles Eoin Brennan (Kells) v Colm Parnell (Wexford)
On Saturday in Talbots Inch at 11am
U13 Singles Jack Doyle (Windgap) v Cian Browne (Wexford)
U13 Doubles Eoin O'Brien/Pauric Foley (Windgap) v Dean O'Neill/Tommy Connors (Wexford)
Girls U13 Singles Kelly Ann Ryan (Galmoy) v Niamh Miller (Wexford)
Girls U15 Doubles Ava Brennan (Clogh)/Kym Ryan (Kells) v Lauren Flanagan/Leanne Boland (Wexford)
U17 Doubles Cathal Barry/Eoin Regan (Clogh) v Liam Rossiter & Laurence Dunne (Wexford)