KCLR Sport
Kilkenny Senior and Intermediate Quarter Finals draws LIVE tonight on KCLR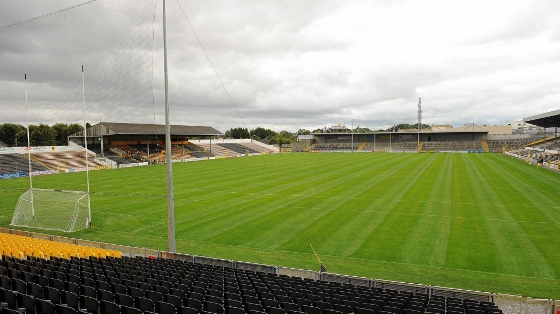 Draw takes place LIVE on KCLR tonight from 8pm
After a busy weekend of first round championship action in Kilkenny, the Senior and Intermediate draws take place tonight for the quarter finals.
All four quarter-finals in the intermediate grade will be played next weekend along with three of the senior quarter-finals and 1st round replay between Danesfort and Dicksboro.
The fourth quarter-final will then be played on the following weekend.
In the St Canices Credit Union Senior Hurling Championship….
Pot 1                                                        Pot 2
Clara                                                         Ballyhale Shamrocks
Fenians                                                     Danesfort/Dicksboro
O'Loughlin Gaels                                       Erins Own
Rower Inistioge                                         Mullinavat
Michael Lyng Motors Intermediate Hurling Championship
Pot 1                                                         Pot 2
Bennettsbridge                                           Lisdowney
St Lachtains                                               St Patricks
Tullaroan                                                    Thomastown
Young Irelands                                            Tullogher Rosbercon
Carrickshock will meet St Martins in the St Canices Credit Union Senior Hurling Relegation Final
It was confirmed following St Martins 16 – 12 defeat to local rivals Erins Own yesterday in Nowlan Park
Carrickshock were beaten on Saturday by Southern rivals Mullinavat to condemn them to the relegation match
Speaking to KCLR Sport, Adrian Ronan said the fact that two big clubs are in the relegation is an indication of the strength of the Kilkenny Championship…..
Emeralds and Dunnamaggin will contest the Intermediate Relegation Final.
WEEKEND RESULTS
Senior Hurling Championship
| Team 1 | Score | Score | Team 2 |
| --- | --- | --- | --- |
| James Stephens | 0-18 | 0-20 | Ballyhale Shamrocks |
| Mullinavat | 2-16 | 1-13 | Carrickshock |
| Dicksboro | 1-20 | 2-17 | Danesfort |
| Erins Own | 0-16 | 0-12 | St. Martins |
Intermediate Hurling Championship
| Team 1 | Score | Score | Team 2 |
| --- | --- | --- | --- |
| Emeralds | 0-15 | 2-17 | Tullogher Rosbercon |
| Lisdowney | 4-08 | 1-15 | Conaghy Shamrocks |
| Thomastown | 2-18 | 0-22 | Dunnamaggin |
| St. Patricks | 0-16 | 1-08 | Graigue Ballycallan |
Senior Hurling League Final
| Team 1 | Score | Score | Team 2 |
| --- | --- | --- | --- |
| Clara | 1-19 | 0-13 | Rower Inistioge |
Senior Hurling Shield
| Team 1 | Score | Score | Team 2 |
| --- | --- | --- | --- |
| O'Loughlin Gaels | 0-17 | 1-18 | Fenians |
Intermediate Hurling League Final
| Team 1 | Score | Score | Team 2 |
| --- | --- | --- | --- |
| Bennettsbridge | 2-20 | 2-15 | Tullaroan |
Intermediate Hurling Shield
| Team 1 | Score | Score | Team 2 |
| --- | --- | --- | --- |
| St. Lachtains | 1-14 | 0-14 | Young Irelands |