Local company reveal major expansion plans in China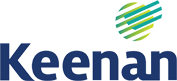 A Local company with services in Carlow and Kilkenny is announcing a major expansion of their business in China.
Keenan's is forming a franchise partnership with Shanghai Shengmu Livestock Comany.
It will expand operations from the southern china region to a full-scale national business.
The deal is worth a minimum of 7 million euro over a 3 year period.
Keenan's is in China as part of a trade mission to the country which is being led by the Agriculture Minister Simon Coveney.