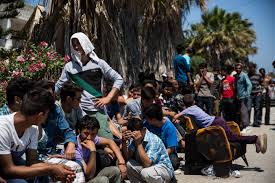 A local woman says she felt she couldn't just ignore the migrant situation in Kos.
Elinor Mountain lives in Kilkenny and, along with her husband Gus, will be travelling to the Greek Island in the coming weeks on a humanitarian trip.
Around 7,000 migrants fleeing the civil war in Syria landed in Kos last month.
A group has been set up locally to raise funds for those now stranded there.