KCLR News
National Engineering Award for Carlow main drainage scheme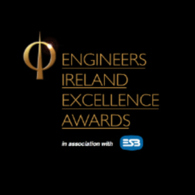 Carlow Main Drainage Scheme has won a National Engineering Award`
It caused significant disruption for the town while it was under construction but the prize at the Engineers Ireland Exellence Awards recognises the project for protecting the built environment in the town.
It put a stop to the years of hardship experienced by residents & businesses on the banks of the Barrow and Burrin.
Seamus O' Connor of Carlow local authorities told KCLR news its made a real difference.