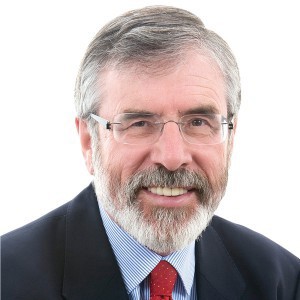 A new leader of Sinn Féin will be voted in in the coming months after Gerry Adams announced his decision to step down.
His speech at the Ard Fheis last night confirmed the speculation that he would not run again for election.
It's expected his successor will be in place by next Spring.
Kilkenny Sinn Fein Councillor David Kennedy says it looks like it will all happen quite quickly with the party Ard Comhairle set to meet within weeks to arrange a date for a special Ard Fheis to be held.