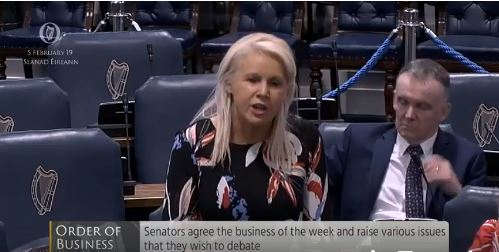 Further questions are being asked about what projects are facing delays as a result of the cost overrun on the National Childrens hospital
Senator Jennifer Murnane O'Connor has told the Seanad she wants to know exactly what impact it will have on projects in Carlow.
Speaking yesterday in the Upper house she expressed concern for specific projects locally like Holy Angels who are waiting 40 years for a new building and the new overnight respite facility in Tullow which is due to be complete shortly for local families.
Senator Murnane O'Connor says its unnacceptable as she questioned what the 'effect' of all this will be.