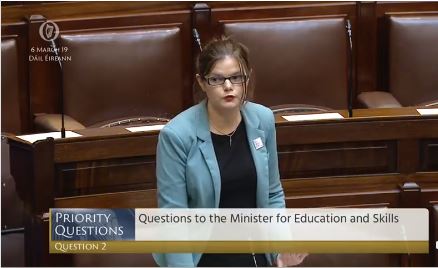 The Education Minister has been asked to meet with parents in Kilkenny about the lack of ASD class places in local schools.
Sinn Féin Deputy Kathleen Funchion raised the matter in the Dáil this morning where she asked Minister Joe McHugh what his plans are to address the shortage.
The Minister says the National Council for Special Education inform him that there is sufficient places for the coming year but acknowledged that doesn't tally with the information Deputy Funchion has supplied him with.
Kathleen Funchion questioned the figures he quoted from the NCSE about the number of secondary schools in Kilkenny with ASD places available.
She asked Minister McHugh if he would meet with local parents about their concerns.