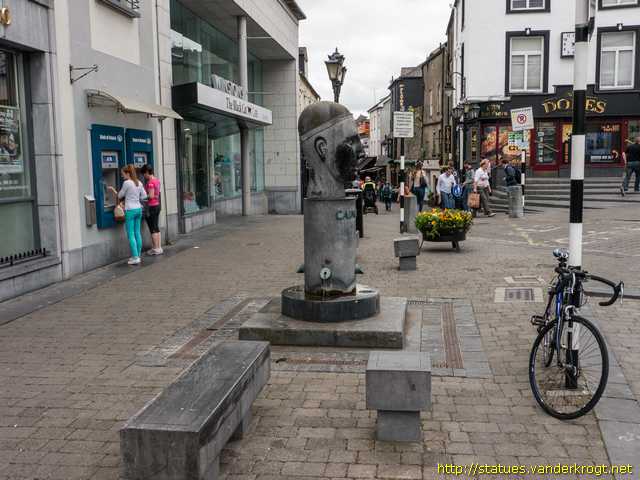 It seems St Canice is moving closer to home!
The bust of Kilkenny's patron saint has been moved from outside the Bank of Ireland on Parliament Street and is now to be placed closer to St Canice's Cathedral.
Frank Kavanagh, who gives tours of Kilkenny City, says it's all part of the medieval mile but he says he doesn't think it should have been moved.