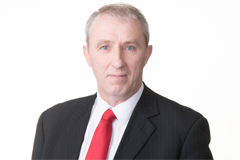 It remains to be seen whether Labour will have a candidate for May's bye-election in Carlow-Kilkenny.
The party selection convention is due to happen this weekend at the Lord Bagnal Hotel but so far no-one has publicly declared their interest.
Borris Councillor Willie Quinn put his name forward for the last General Election but he says he is still making up his mind this time.