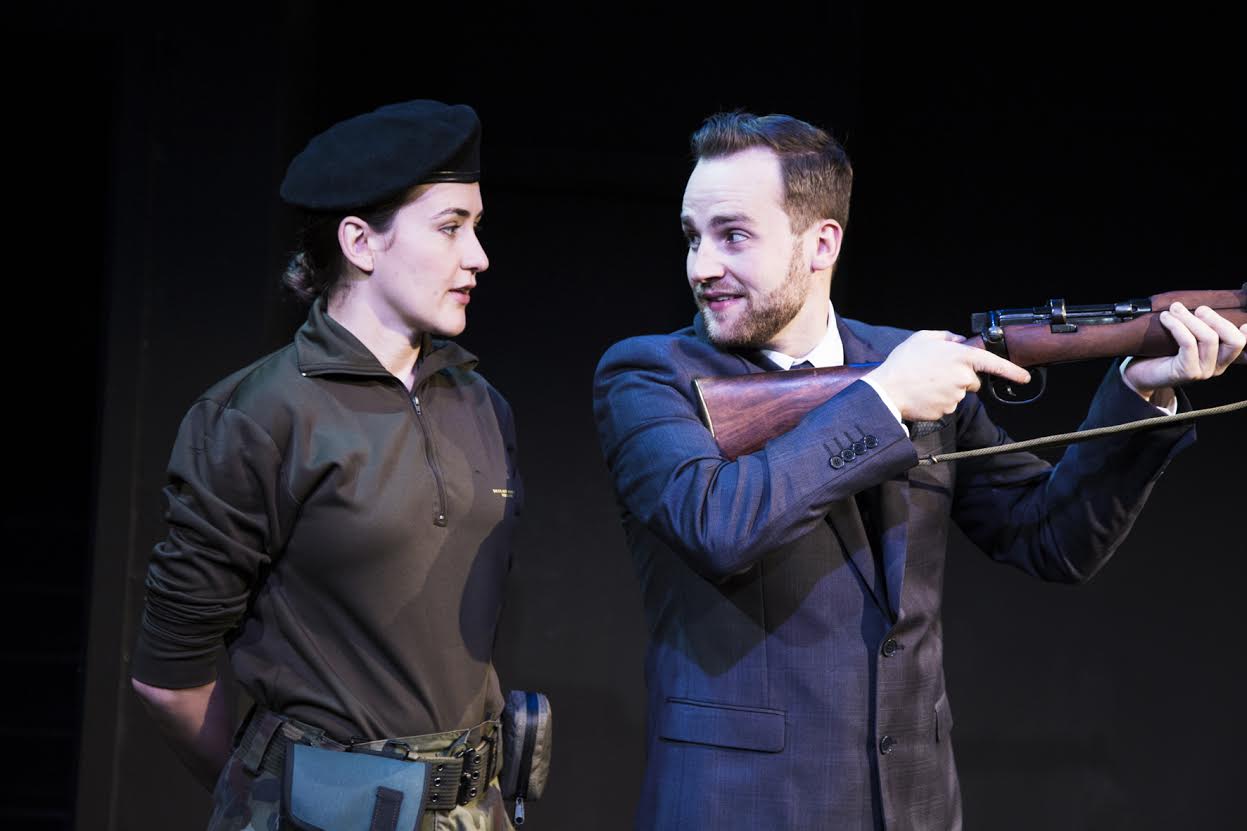 Gearoid Humphreys new play Lockdown hit Kilkenny recently, dealing with the government, PR spindoctors and the army in a heady tale set in the wake of the 1916 commemorations.
Lockdown: What's it all about?
In the wake of the 1916 commemoration, Clodagh O' Farrell, a senior captain from Army HQ recently returned from Lebanon, attempts to coordinate the military aspect of the celebration with leadership and clarity despite the objections and undermining forces of her greedy and corrupt government appointed colleagues.
Clodagh's greatest opposition comes in the form of Stephanie, the Minister's advisor, attempting to save face following the disastrous launch of the 1916 celebrations. Faced with this rival Clodagh must find a way to properly commemorate the military events of 1916 despite the protestations of political hacks that want to "take the harm out of 1916". Caught up in this tug of war is Harry, a PR consultant, who finds his loyalties divided between Clodagh and her desire to appropriately and respectfully conduct this remembrance, and Stephanie who threatens to sabotage his career if he goes against her.
With little or no support from her "colleagues" how will Clodagh manage to oppose the self-serving the forces she finds herself faced with and find a fitting way to salute the events of 1916?
Lockdown: The Interview
The cast of Amy O'Dwyer, Barbara Dempsey and Killian Doyle joined Gearoid Humphreys along with myself in studio for a chat about the show.