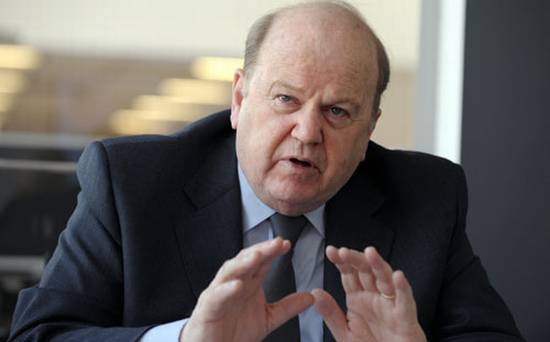 In Local News …
There's a €3 million price tag on a building on Kilkenny City's High Street.  A new solace room will open at St Luke's Hospital's maternity room today. While a number of candidates in the Carlow Kilkenny By-Election will be joined by supporters at various points in both counties.
In National News …
Secondary school teachers to hold a lunchtime protest over Junior Cert reform.  
In Sport …
A Paulstown boxer's been added to the Ireland team for the inaugural European Games in Baku.  Plus get the latest local results & fixtures with our team across the day.
Live Local Love Local …
Nominations are in and the shortlists for Carlow & Kilkenny drafted – you can vote on the top five in each county before 7pm today (Thursday) in Category One: Friendliest Business/Outlet. Text to 083-306-96-96 or via our website here
Health Check …
Suffer from social anxiety or panic attacks? KCLR Live will have a counsellor & psychotherapist in studio to answer your questions. We'll also be hearing how St Luke's Hospital for Carlow & Kilkenny is benefitting from the Irish Hospice Foundation's new Design & Dignity Project. And we discuss comments made by Finance Minister Michael Noonan at a Kilkenny Chamber function yesterday.  All that & more 10am-12noon. Got something to raise? Get in touch!
KCLR Lunch …
Flower Power Pat is in studio with John Keane to answer all your gardening queries. That & more on KCLR Lunch 12noon to 3pm.
KCLR Afternoons …
Thursday's Show features Lots of great music to take you through with the latest traffic & travel and lots more between 3 and 6pm on KCLR Afternoons.
Where To Go …
Find an event for Grandparents & Grandchildren, try Karate or attend a table quiz where the quizmasters include By-Election candidates and more – details here.
Meanwhile, the Dawn Chorus was marked at the Hole in the Wall, Kilkenny, this morning at 5:55am with Kilkenny College Chamber Choir. Peter Henebry tweeted us this shot from the event: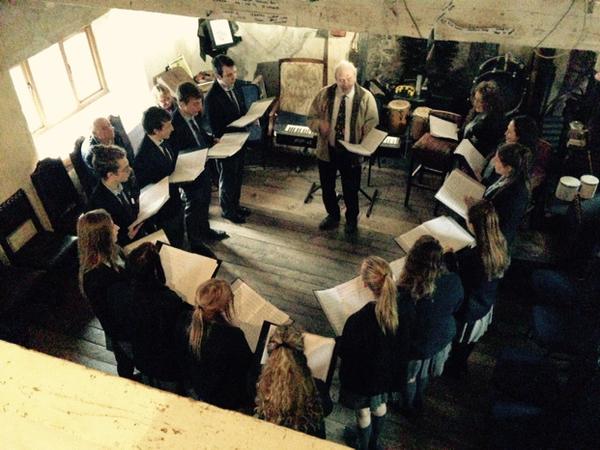 Later on KCLR …
Catch up on the news you missed during the day with The Way It Is from 6pm.
The Glanbia Farm Show has a By-Election Special with the candidates joining our Matt O'Keeffe.  Catch that from 8pm.
Ken McGuire has The Frequency from 8pm and he'll be joined by Le Galaxie's Michael Pope ahead of the outfit's album launch gig for Le Club at Set Theatre, Kilkenny, this Friday night. Meanwhile, if you missed The Coronas on The Frequency last night catch that chat here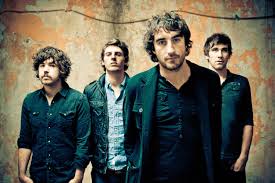 Back to tonight from 10pm join John Purcell for Distant Noises, the best of world music.
Join the conversation: text 083-306-96-96, call 1890-90-96-96, Facebook or Tweet @KCLR96fm