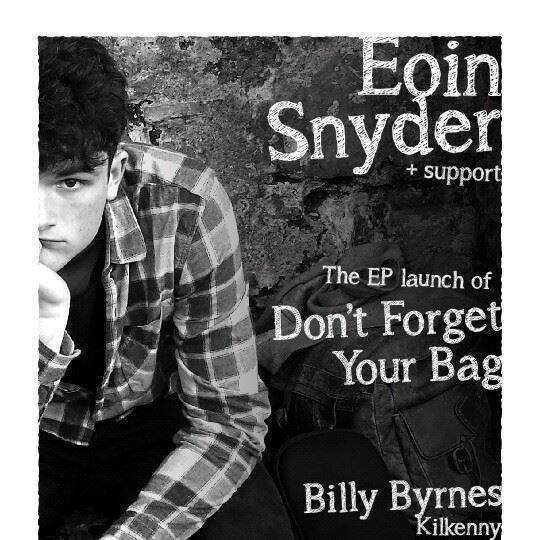 Eoin Snyder is a young Kilkenny songwriter who's been quietly honing his craft and his songs for some years now. He has been working away, writing and recording, demoing and refining, choosing to put his material out on the usual internet sites (Soundcloud, etc).
He has just released a new (physical) EP called "Don't Forget Your Bag" which will be launched officially in Billy Byrne's of John street, Kilkenny on Sunday evening, June 21st at 7:30 p.m.
Details of the launch night are here:
It's a fine collection of songs and we expect to hear much more in the future.
In this day of new media and the power of the web, why not go old school and buy copies of the EP at the launch?
You can keep in touch with Eoin via twitter here