KCLR News
Upward trend in asking prices for homes in Carlow & Kilkenny continues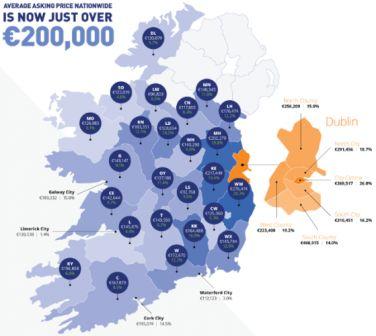 The rise in House-prices in Kilkenny and Carlow continues.
The latest property market figures released today by Daft dot ie show that, nationally, the average asking-price for a house has increased by almost 5 per cent.
There was a marked increase in house-prices in both Carlow and Kilkenny.
In Carlow the average price of a house in the first quarter of 2015 was 125,000 euro – up by 4.5 per cent on the same time last year.
This per centage rise is in keeping with the national increase of 4.6 per cent.
However, Kilkenny's house prices jumped by a massive 17 per cent over the past year – almost 4 times the increase the rest of the country saw.
The average price for a home in the county is now almost 40,000 euro higher than that of Carlow at 164,000 euro.