KCLR News
News & Sport
Areas of Carlow and Kilkenny prone to flooding advised to be on alert as latest weather warning takes hold
Rainfall of up to 70mm is forecast in some parts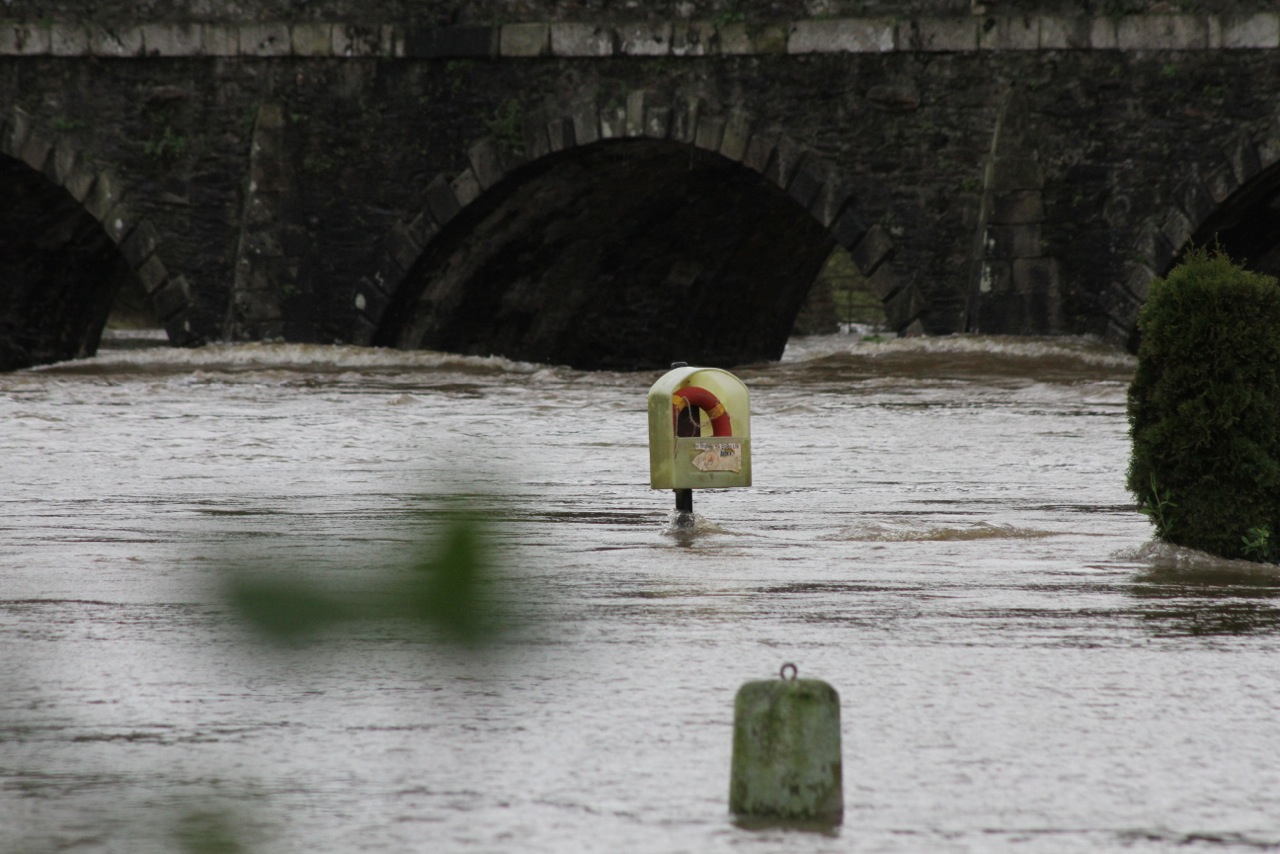 Carlow and Kilkenny are under a Status Yellow Rain warning from 6pm this evening.
The alert is also in place for 11 counties including neighbours Kildare, Laois, Wexford, Wicklow, and Tipperary and the rest of Munster.
While a status Orange Rain comes into effect in Waterford and Cork from 4 o'clock this afternoon.
Met Éireann is warning of heavy rain which could lead to flooding and difficult driving conditions in all affected areas.
Alan O'Reilly from Carlow Weather says one area of our locality might be hit harder than others; "With accumulations of rainfall possibly over 30 to 40 mm in some parts of the south it could even go over 50 mm of rain so while Carlow Kilkenny's in the yellow warning we could see some higher rainfall totals in the south of county Kilkenny especially, near Waterford, where we could actually see possibly up to 70mm of rain falling in 36 hours which is a lot of rainfall and will lead to some local spot flooding".
He adds that this will lead to "Some very treacherous travelling conditions late tonight and early tomorrow morning, there's going to be spot flooding, there's going to be a lot of ponding of water and during the rainfall it will be very heavy at times so just slow down, take care and pedestrians and cyclists make sure that you're seen".
And he's not ruling out a warning upgrade; "There is still a chance that some of the warnings will be upgraded, the exact path of the rainfall is still subject to change and while warnings may not be upgraded for the entire county of Kilkenny or Carlow, as I say some parts in the south of the counties at least could see higher rainfall totals so those in areas prone to flooding should be on high alert".
Meanwhile, the county councils are on standby incase there's an impact.