KCLR News
News & Sport
Carlow Councillor says damaged bridge can't be repaired because of bats and pearl mussels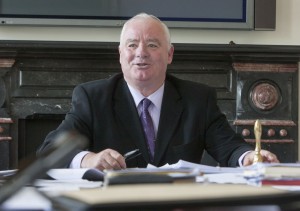 Human lives are being endangered for the sake of bats and pearl mussels in Carlow.
That's the claim of local councillor, John Pender, who says the Acorn Bridge in Tobinstown was badly damaged after a car ran into its wall a number of months ago.
He says there's a gaping hole where it was struck now which he thinks isn't adequately blocked off.
Speaking to KCLR News, Councillor Pender says they were told that it'll be another number of months before any proper repairs can be carried out.
Photo Source: ECOFACT/ecofact.ie, Ireland's leading ecology team. Read more about their fresh water pearl mussel surveys.