Ceol Anocht
Ceol Anocht: Studio 2 Session – Seskin Lane (7/7/2019)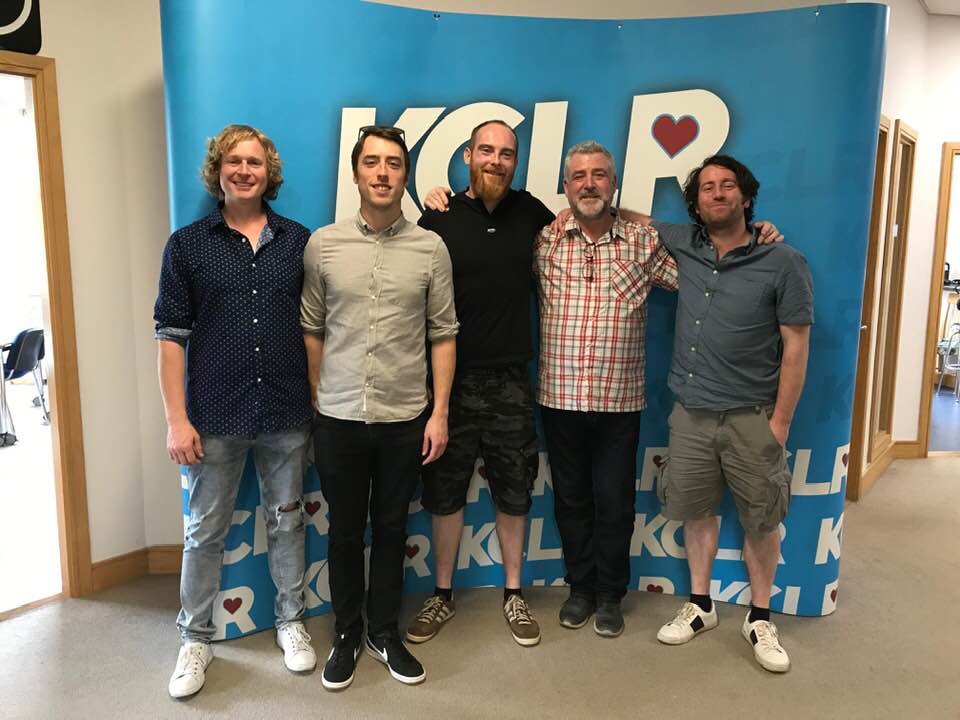 It's always great to meet with bands that have caught my ear in a big way and so it was with Seskin Lane whose single "Wide Open Space" really stopped me in my tracks. It's a powerful piece of music and it was the dynamics tat attracted me, catching you unawares and rewarding your patience.
Eoin (Ryan, guitar), Ed (Dwan, violin), Cian (Cronin, percussion) and Paudie (Ryan, guitar) dropped in at an ungodly hour of a Sunday morning to chat and play. It's immediately obvious how these guys managed to produced such great music. They're friends in all senses of the word, finishing both their verbal and musical sentences.
Despite my attempts to mangle the session (apologies, I wasn't firing on any cylinders that morning), we managed to have both a fun filled time together and get a real sense of what makes these guys special.
(Dave had a great time too!)