KCLR News
Criticism of a 4 million spend on agency staff at St Lukes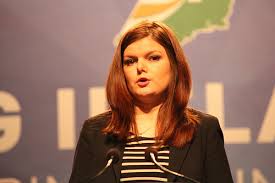 A 4 million euro spend on agency staff at St Lukes Hospital is being heavily criticised.
Sinn Fein Councillor and election candidate Kathleen Funchion was speaking after her party submitted a Parliamentary Question in the Dail on the matter.
Councillor Funchion claims the costs of agency staff at St Lukes has more than doubled over the lifetime of the current government.
And she says the money could have been better spent.