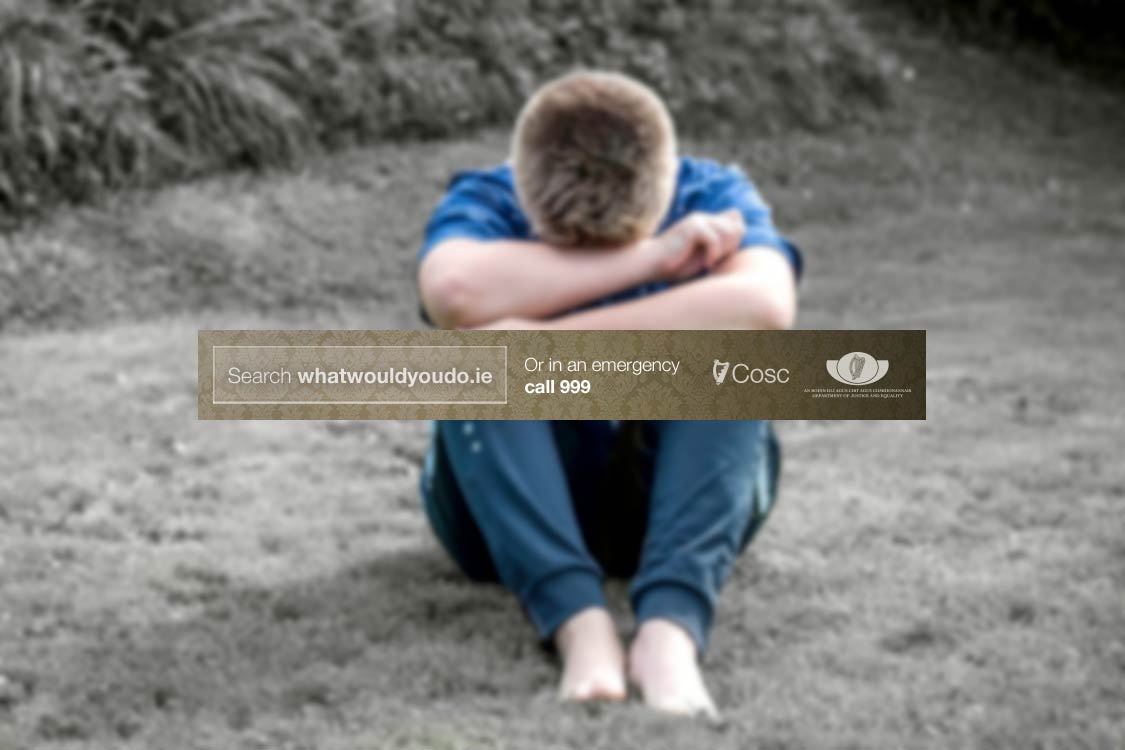 As part of a continuing series of discussions on KCLR Live around the subject of domestic abuse, for June we look at the subject of Elder Abuse as part of the national awareness campaign, 'What Would You Do?'.
The subject for the month of August, Domestic Violence and Children.
In 2016, 73% of the women using the Women's Aid one to one support service for the first time disclosed that they had children1. Until relatively recently, discussions of domestic violence focused mainly on the adults who were involved. When children were mentioned, it was usually in the context of 'witnessing' domestic violence in their home. Thanks to research carried out in recent years however, especially research that began to ask children themselves what it was like living in a home where domestic violence was happening, we now know children don't just witness the domestic violence, they experience it.

Children exposed to domestic violence can be affected in many ways. Living in an abusive environment can hinder a child's development and lead to a range of social, emotional, physical and behavioural problems. The manner in which children react to domestic violence can depend on many factors such as their age, gender, personality, socio-economic status, role within the family, frequency, nature and length of abuse.
Different children develop different coping mechanisms to deal with what is happening to them. Some express the effects of the abuse internally and suffer from anxiety, depression and low self-esteem, while others express outwardly through aggression, tantrums and anti-social behaviour.
The Interview
We spoke with Marian Dowd, Project Leader for Barnardo's Carlow on the subject of domestic violence and children.
How to report a concern you have about a child
In an emergency, where the person is at immediate risk, you should contact the Garda Síochána or emergency services on 999 or 112.
Anyone can report a concern about a child. If you have any concerns about a child you should report it to Tusla, The Child and Family Agency. A report can be made in person, by telephone or in writing. Any member of the public who has a concern about a child can contact the local social work duty service in the area where the child lives.
If the child is in danger outside office hours you can contact the Gardaí.
For more information on how to report a concern, and to learn about the 'Children First' guidelines which acts as a roadmap to help parents, professionals, organisations and the general public to identify and report child abuse and welfare concerns go to: http://www.tusla.ie/children-first/how-do-i-report-abuse
Information on helplines available to children
In an emergency – dial 999 for an Garda Síochána
Childline freephone – 1800 666 666 or www.childline.ie
Teenline freephone – 1800 833 634 – 7pm-10pm daily or [email protected]
Teentext by texting 'talk' to 50101 – 10am-4pm daily
CARI – 1890 924 567 – 9am-5pm Mon to Friday for victims of child sexual abuse and non offending parents.