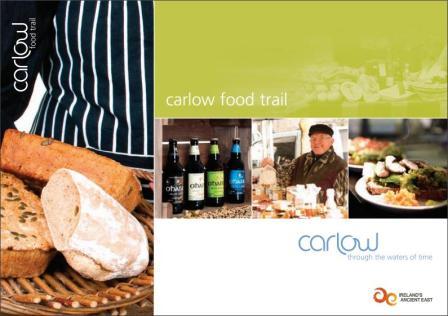 2 local agri-food tourism initiatives are getting a funding boost.
Carlow and Kilkenny each have a project selected for funding under the rural innovation and development fund.
Almost 90 thousand euro in funding is coming in Carlow and Kilkenny's direction to promote agri-food tourism in the 2 counties.
6 projects across the country have been identified for funding allocations under the Rural Innovation and Development Fund and 2 of them are local.
The Carlow county food trail development project has been chosen – it will receive nearly 48 thousand euro in funding from the Department of Agriculture and Food.
In Kilkenny theres just over 40 thousand euro coming in the direction of the Taste Kilkenny initiative.
The money will go towards funding phase 2 of the scheme which will help support its further expansion.
"The successful projects were selected by an evaluation committee with members from the Department , Bord Bia and Fáilte Ireland following a competitive procurement process.