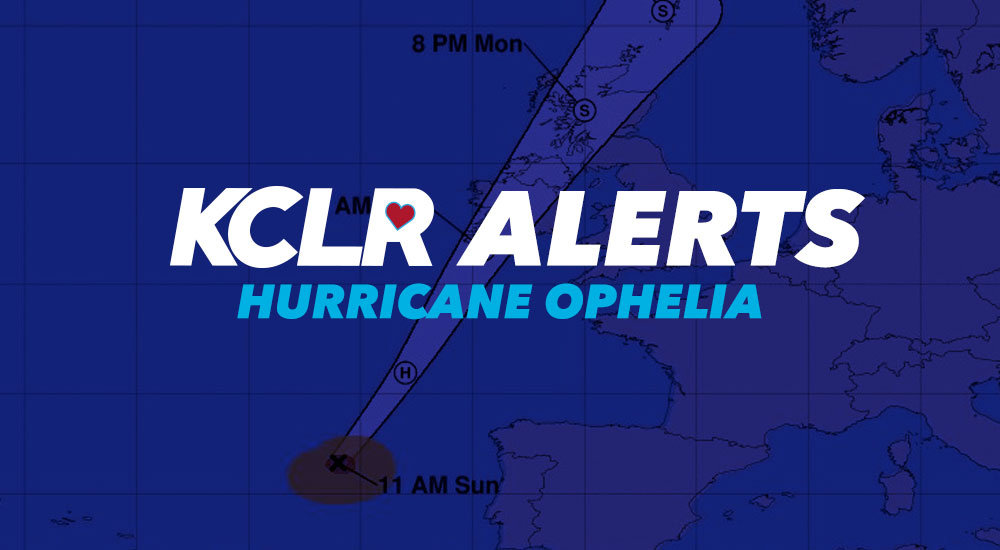 Update 14:22: Schools in the area are expected to open as normal tomorrow, however, the Department of Education will be meeting to determine if they should remain closed on Tuesday.
Kilkenny and Carlow have been feeling the impact of Hurricane Ophelia since the early hours of Monday morning.
READ: All closures, suspended services and emergency contact information here.
Widespread cancellations to public and private services began with breakfast and we've been keeping you up to date across the day as Ophelia transitions across Ireland. As of midday on Monday, thousands across Carlow and Kilkenny were without power with no immediate estimated restoration time.
It has already been indicated that felled trees which are blocking some local roads may not be cleared until Tuesday due to safety concerns.
For the very latest, please see our Hurricane Ophelia Alerts List here.
To keep up to date on air, you can listen live right here, via the KCLR App or via the Irish Radioplayer App (both available in Apple and Google Play stores).