Featured
KCLR News
News & Sport
It'll be the end of August before we find out if changes are to be made to the Carlow Kilkenny constituency boundaries
Change is coming as the local population's grown beyond the limits for the current single five-seater and a six-seater's been ruled out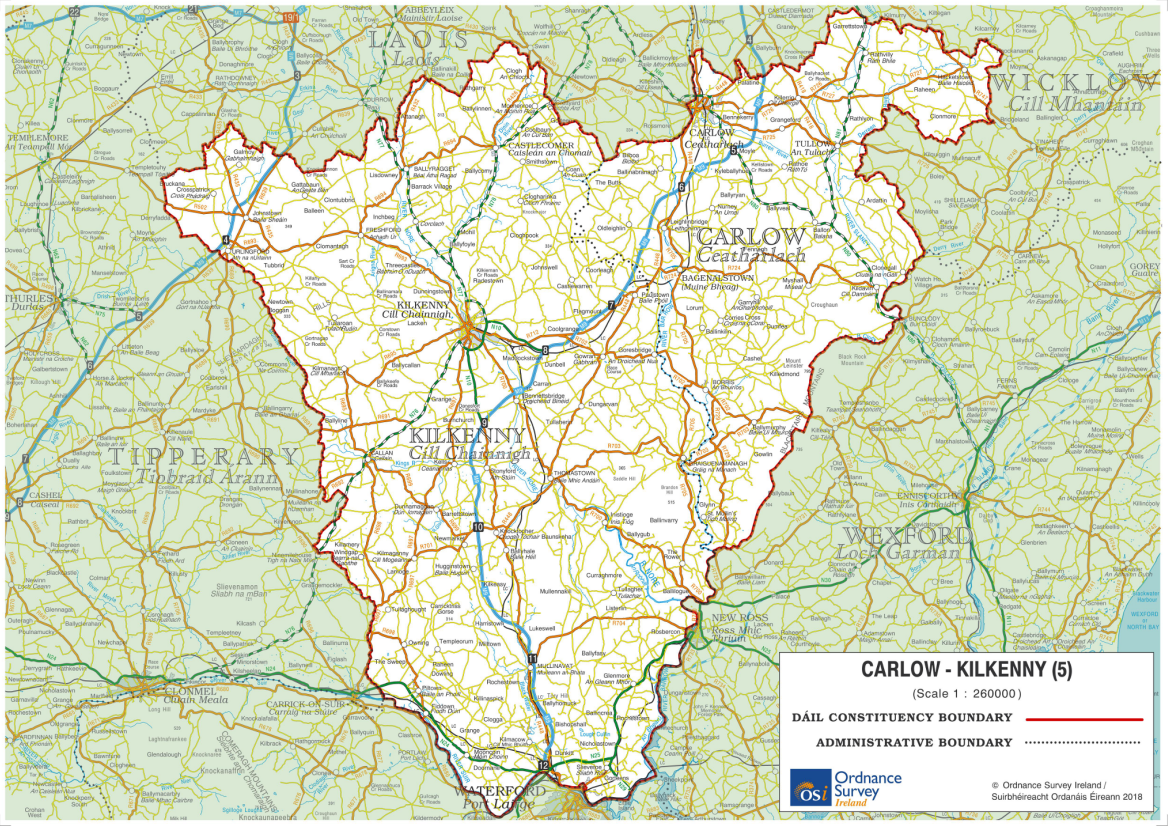 We won't find out what changes will be made in the Carlow Kilkenny constituency for the next general election before the end of August.
There are a number of possible rejigs which could come into play as the local population's grown beyond the limits for a single five-seater.
And six seaters have already been ruled out.
There have been calls for county boundaries to be left intact however Head of Electoral Operations at the new state body, Tim Carey, has been telling KCLR that they may be forced to move these to make sure all TDs represent roughly the same number of people.
But if you're concerned about or looking forward to the prospect of the boundaries moving or the counties being split you might be able to sway the final decision.
Anyone can make a submission to the Electoral Commission on their website for the next two weeks and they want to hear what we have to say.
Hear how you can do that here: