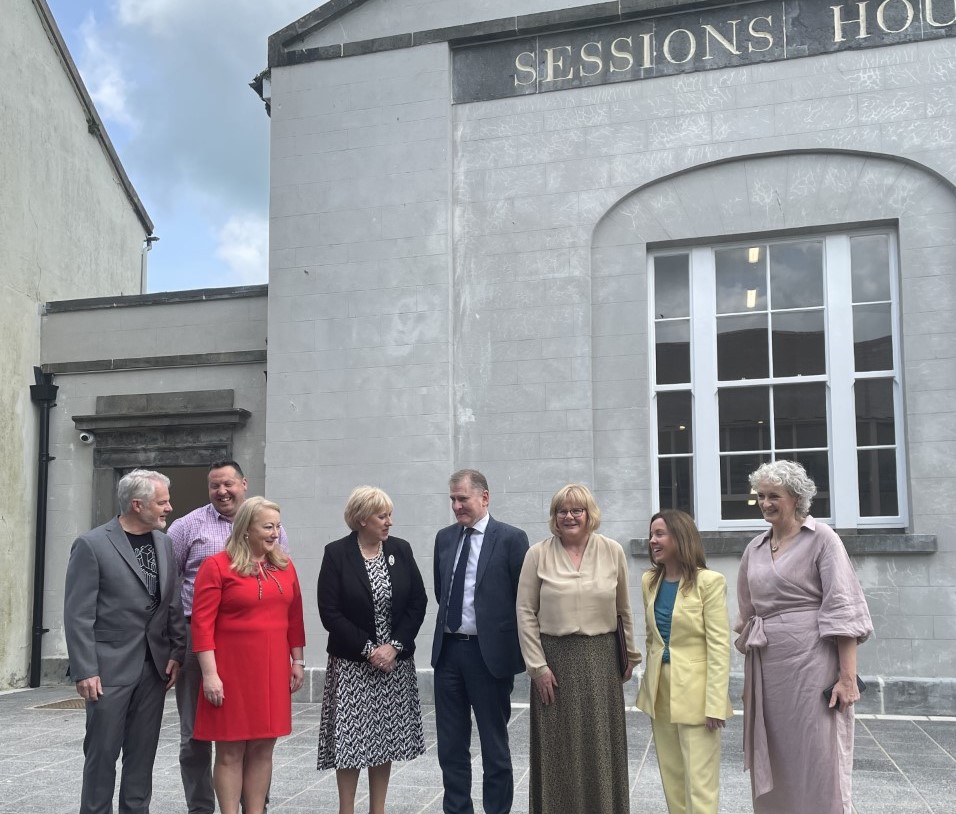 Minister Heather Humphreys says the new project at the Sessions House will bring international attention on Thomastown.
The Minister was officially opening the Academy of Jewellery and Goldsmithing Centre of Excellence in the historic building on Wednesday morning.
The old courthouse has been completely revamped and Minister Humphreys says it will transform the town as well as the building.
A major regeneration project has been carried out at the historic Sessions House building.
The old courthouse has transformed into an education centre for The Design and Craft Council of Ireland and is expected to provide a massive economic boost for the creative sector and for the region.